Mini Schnauzer Rescue Stories
All of our Schnauzer rescue stories below were submitted by website visitors, just like you. Each inspirational story tells the tale of a Miniature Schnauzer's life saved through the efforts of dog rescue organizations and loving families that chose to adopt. If you are considering adding a Miniature Schnauzer to your family... Save a life and adopt a Mini Schnauzer.
Take a moment and enjoy these before and after photos of Zeus, a little Miniature Schnauzer just waiting to be saved. Zeus was one of the lucky ones that got a 2nd chance in life. He now has a loving forever home because of Enid Lugo de Pere.

Where to Find Available Schnauzers

Although you may find Mini Schnauzers available to adopt in any dog rescue group or animal shelter, your best bet in finding one will be through actual Schnauzer rescue groups since they are dedicated to the breed.

It's important to realize that even though the goal of these groups and organizations are to find permanent homes for the dogs currently in their care, they don't adopt a dog out to every family that applies. Why? Rescue groups don't want to just place their dogs, they want to find loving, forever homes for their Schnauzers that have up-until-now had a not so nice life. Many of their dogs came from neglectful or abusive situations, so it is very important to find a home that will be a successful placement. Potential adopters therefore, are put through a thorough screening to make sure the dog's next home will be a perfect match for both the Miniature Schnauzer, as well as, their new owner.

But before you go to adopt or buy a Miniature Schnauzer, read through the pages of our website and educate yourself on the breed. Is a Miniature Schnauzer the right dog for you?

A good place to start is by reading through the most asked questions and answers about the Miniature Schnauzer. And another important article: What it means to be a responsible dog owner. And take our quiz: Are you ready to own a dog? Educating yourself before will better equip you in making the right decision for your family.
Miniature Schnauzers may be small in size but they are very sturdy little dogs. Schnauzers are obedient and quick to learn, only wanting to please their owners.
The Miniature Schnauzer is also very playful and affectionate. He needs to live as 'part of the family'. Your Miniature Schnauzer will follow you around and want to go everywhere with you, as the Schnauzer is the most happy when he is with his owner.
Before You Adopt

Before adopting a Miniature Schnauzer or any dog, make sure you consider some of the responsibilities of dog ownership and the costs of owning a dog!
Costs of Owning a Dog: $$$

And these are just some of the essential costs in owning a dog. As you can see, the costs really start to add up. So before you go look at a precious little furry face at a Schnauzer rescue, keep all of these things in mind. See: Yearly Dog Expenses
Now's the time to be really honest and ask yourself:
Am I ready to take on that kind of financial responsibility?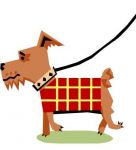 And what about the other commitments you must make to your dog? Are you ready to invest the time your Schnauzer is going to need for • Love • Training and • Companionship? Will you be a responsible dog owner?

Before adopting or buying any dog, take the time to think long and hard about these commitments you and your family will need to make. In fact, be sure you have discussed the issues with everyone in your family. Is everyone on-board with bringing a dog into the family?

Does everyone, in your home, have a good understanding of what being a responsible dog owner means?
Take our Dog Quiz: Are you really ready to get a dog?
Hopefully, for all the Schnauzers looking for their forever homes, your answer is still a resounding YES! But just in case you need more information, visit the Miniature Schnauzer Rescue links below and make an informed decision about adding a Miniature Schnauzer to your family. Also don't forget to read through some of the inspirational Schnauzer rescue stories submitted by our website visitors, below. And if you do adopt a Miniature Schnauzer, we hope you will come back and share your story with us, too!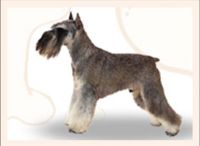 FREE Course on Dog Adoption
"A Stray Dog's Prayer"
FURTHER DOG ADOPTION & SCHNAUZER RESCUE INFO:
---
Your Schnauzer Rescue Story
Did you adopt or rescue a Miniature Schnauzer? If so, please share your inspirational story and favorite photo (optional) of how your adorable Miniature Schnauzer came to be part of your family. 150 words minimum
Heart Warming Schnauzer Rescue Stories
Click on the links below to read inspirational Schnauzer rescue stories written by our visitors. Then share your own! And thanks for contributing!

---
Go from Schnauzer Rescue to About the Miniature Schnauzer on Schnauzers Rule