About Rescue Groups & Shelters
Rescue groups are organizations mainly consisting of a staff of volunteers and funded by donations, that make an effort to save animals that have been hurt, abandoned, lost, neglected, and abused. The staff work feverishly to find these animals permanent loving homes. While in their care, these once stray pets finally begin receiving the love and care all pets deserve.
Did you know that 7 million adoptable dogs are killed every year? AND that 25% of them are purebreds?
Miniature Schnauzers find their way into dog rescue groups for many different reasons...
Perhaps their owners were no longer be able to care for them; or maybe the dog was lost and without proper ID so it was picked up by the pound; or maybe the owners had to relocate to living quarters where pets were not permitted, so they had to surrender their dog...
And yes, there are also those Miniature Schnauzers that have been rescued from abusive situations. But whatever the reason these dogs end up in rescue, they are still adorable, loving Miniature Schnauzers needing to find forever homes. And if your are looking for a puppy, they have tose too.
Although most of the dogs found in rescue are over a year or two old, rescues also take in unwanted litter of pups, so they do have puppies too. But don't be too quick to rule out getting an adult dog. Think of it this way... puppies need a lot training, way more potty breaks, still love to chew on everything, and so on. An adult dog has already gone through those phases of development.
Furthermore, many rescue groups have foster homes for the Schnauzers they take in their care. A foster home is a temporary placement for a dog. Homes are provided by selfless volunteers who care for the dog as if it was their own. They spend time training and socializing the dog, making sure proper medical treatment is received, and of course giving the dog lots of love and attention.
But running a rescue group takes money. And while there are many generous donations coming in, most organizations do charge an adoption fee to help defray the costs for caring and vetting the available dogs.
note: Rescue dogs are almost always spayed or neutered.
Please, before buying a dog, consider pet adoption.  
Save a Life. Adopt a Schnauzer.

Did you rescue a Miniature Schnauzer?
Share your Schnauzer Rescue Story & Photos here!

AND be sure to read and comment on the truly inspirational rescue stories of others.
And while we can't save them all, we can make a difference. And making a difference is what it's all about. It reminds me of the The Starfish Story from Loren Eiseley's The Star Thrower and how each one of us has the potential of truly making a difference in the life of others. Here is a short adaptation of Loren Eiseley's story, The Star Thrower:
Early one morning an old man walking down the beach noticed the tide had brought in thousands of starfish. They were washed up on shore and not able to make it back into the water. The old man shook his head in disbelief and thought, "It's such a shame that all these starfish will die on the beach".

As he continued walking, he came upon a young boy who was feverishly throwing the starfish back into the ocean, one at a time. He was completely out of breath but persevered. The old man said to him... "Son, you might as well quit. There are thousands of starfish. You can't possibly make a difference!"

As the young boy continued tossing the starfish back into the ocean, he replied: "I made a difference to that one, and that one, and that one."

The old man thought for a moment and knew the boy was right. He bent down, picked up a starfish and threw it back into the ocean. And as he continued helping the young boy return the starfish to their ocean home, he knew that they were making a difference.
The Star Thrower is a classic story of the power within each one of us to make a difference in the lives of others. You can make a difference! Support Miniature Schnauzer rescue groups. You are truly saving a life when you adopt a pet!
"A Stray Dog's Prayer"
Dog Shelters
Dog shelters also offer temporary placement for animals waiting to find loving homes. The main difference between the two organizations are dog shelters are usually run and funded by your local government. This means most of the dogs are housed and cared for on-site in kennels and not in a foster home.
Dogs in shelters are readily available to view and interact with during hours of operation. The good news about todays animal shelters are most of them no longer set time limits for housing an animal. This means many lives of animals have been spared that before would have been terminated or euthanized. This is not to say they no longer put animals down, but at least now they make the decision based on such criteria as the dogs temperament, health issues, and of course the amount of space allotted. All of these factors and more are taken under advisement in most animal shelters today whereas before it was simply based on the amount of days an animal was in the shelter. 
Here again, you can still find a purebred Miniature Schnauzer in a dog shelter. In fact many of the dogs in shelters are picked up by the staff of rescue groups and then adopted out from there.  If you know you want a particular dog breed like the Miniature Schnauzer, there are breed specific rescues but animal shelters take in any breed of dog.
So, if you think that you could open your heart and home to one of these Miniature Schnauzers in need check out the links below to see what dogs are available in your area. (Info on Adopted Dogs) 

The Commitment: Before adopting or buying any dog - please take the time to think about the commitment you are making. Take our Dog Quiz: Are You Ready To Own A Dog? And find out!
Next let's explore - Buying from PET STORES

Finding Miniature Schnauzers for Sale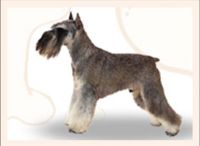 FREE Course on Dog Adoption
FURTHER DOG INFO:
---
Go from Rescue Groups to About the Miniature Schnauzer on Schnauzers Rule
Go from Rescue Groups to Miniature Schnauzer Breeders
Related Topics:
★
Are You Ready to Own a Dog Quiz
★
Miniature Schnauzers For Sale
★
Pet Stores