Mini Schnauzer Halloween

A Schnauzer Halloween - Are you dressing up your Miniature Schnauzer this Halloween? Are you buying a pet costume for your dog or making one yourself from scratch? Either way, we would love for you to share pictured of your Miniature Schnauzer all dressed-up  and write a little story telling us how you celebrate this holiday.
Do you take your Schnauzer along while trick-or-treating? Do you have a Halloween party? Do you bake a special Halloween dog treat for your Schnauzer? We can't wait to hear all about it!
Note: All submission must include a story of at least 150 words to be accepted.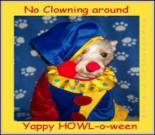 Also, be sure and send family and friends a free Halloween dog e-card just to put a smile on their face.
And if you need to buy a Halloween dog costume or just some inspiration to help you create your own, these are really cute.
Also be sure to review our Dog Safety Holiday Tips and most importantly.....
Have a Fun and Safe Halloween!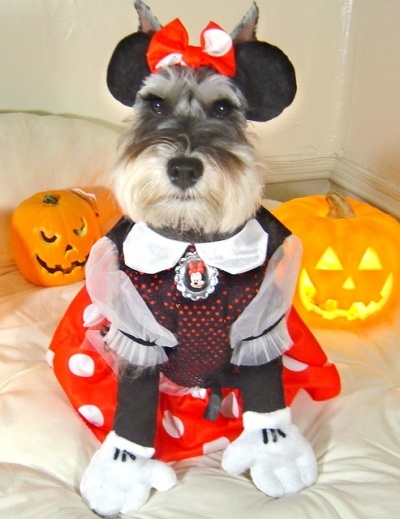 Mini is a male Mini Schnauzer even though he's dressed up as Minnie Mouse for Halloween.

Mini's owners describe him as laid-back, calm, and quiet. He loves playing with his toys and he has learned over 60 commands. His best tricks are backward weaving between legs, putting his toys back up in his toy box, walking on his hind legs, and crossing his front paws. Mini's passion is food and he loves playing fetch.

Mini has completed Advance Obedience Training Class and is destined to be a STAR!

Take a few minutes to enjoy a video of the adorable and talented Mini, as he dances around in his Minnie Mouse costume for Halloween. Aroo

---
Schnauzer Halloween Costume Photos
Do you have a great picture of your Miniature Schnauzer dressed up for Halloween? If so, share it with us here along with a Halloween story! 150 words minimum
Want To See More Halloween Schnauzers?
Simply click on any of the links below to view other Schnauzer Halloween photos and stories from site visitors just like you!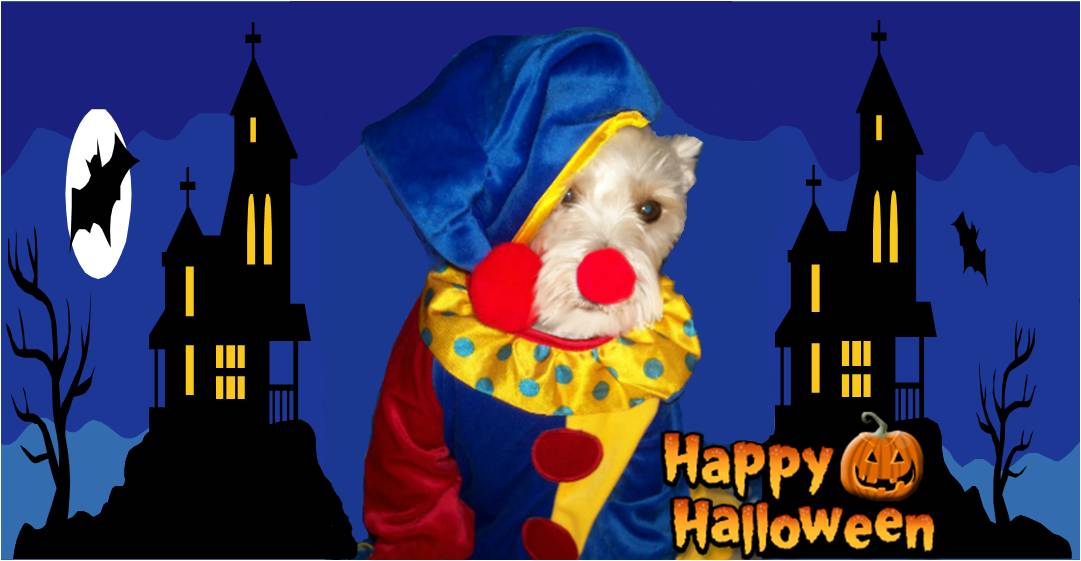 ---
Go from Schnauzer Halloween to About the Miniature Schnauzer on Schnauzers Rule
Related Topics:
★ Pet Costumes
★ Free Holiday Ecards
★ Make a Schnauz-o-lantern