Schnauzer Christmas Photos
Do you dress-up your Miniature Schnauzer for the holidays? If so, we would love for you to share your Schnauzer Christmas photos.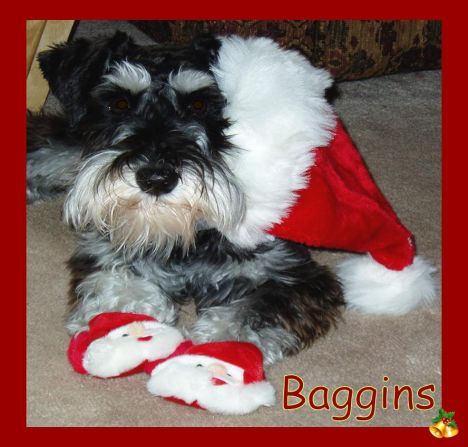 Perhaps you got a great photo of your Schnauzer in a Santa hat or reindeer antlers? Or maybe one of your Schnauzer tearing up wrapping paper or sleeping under the tree? Well, if your picture is about your Miniature Schnauzer and the winter holiday season (whether you celebrate Xmas, Hanukkah, Kwanzaa, or some other December holiday) we would love to see it. Just fill out the form below.........


NOTE: All entries must include a story of at least 150 words to be accepted.

If you like, have your Mini Schnauzer write a letter to Santa Paws as part of your Schnauzer Christmas Photo submission. Here's and example from our very own Miniature Schnauzer SAMSON!
Schnauzer Christmas Photos
Do you have a great picture of your Miniature Schnauzer dressed up for the Holidays? If so, please share it with us here along with a holiday story! 150 words minimum
Want More Holiday Schnauzers?
Simply click on any of the links below to see more Miniature Schnauzer Holiday photos and stories from site visitors just like you!
---
Here's our special Schnauzer Holiday Card for you!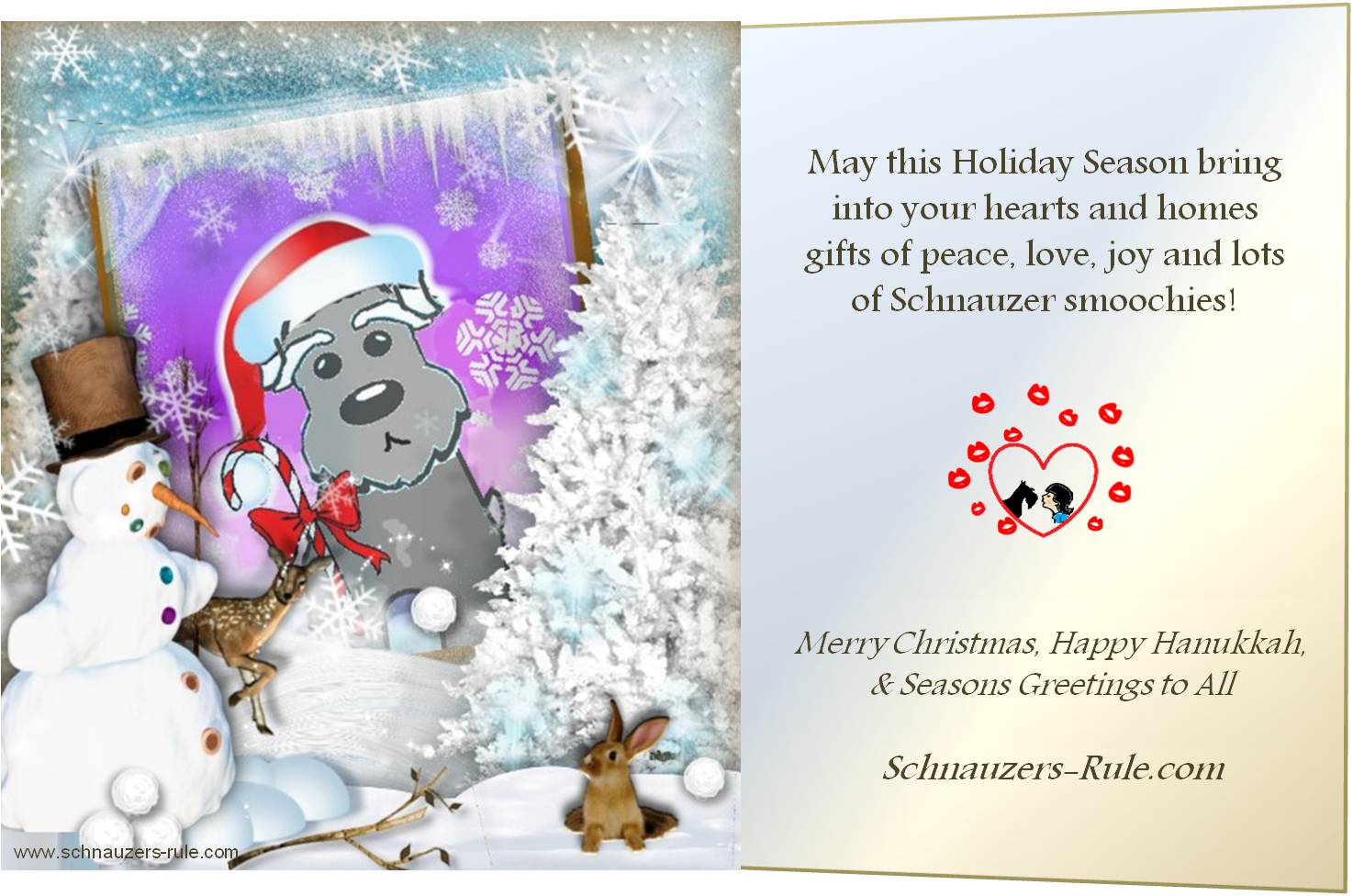 Have a wonderful Holiday!
The video above is from a dog school in Hungary that uses the Mirror Method. The Mirror Method comes from the idea that dogs will reflect their owners behaviors. The training involves building up the human and dog relationship and ranking order, socializing dogs with other dogs, teaching positive reinforcement with clicker use, and incorporating the dog's natural instincts during play and training.

---

Go from Schnauzer Christmas Photos to About the Miniature Schnauzer on Schnauzers Rule

Go from Schnauzer Christmas Photos to Gifts for Miniature Schnauzers

Related Topics:
★ Miniature Schnauzer Dog Safety Holiday Tips
★ Schnauzer Christmas Gifts
★ 12 Days of Xmas Schnauzer Style
★ Pet Costumes