Schnauzer Health

Schnauzer Health - Is your Miniature Schnauzer a healthy dog? Although considered to be a pretty healthy breed, Miniature Schnauzers still have a tendency towards certain dog illnesses. Being aware of what they are and what you can start doing today to prevent them, will help you keep your Schnauzer healthy and living longer.
The Top 4 Dog Health Concerns for the Miniature Schnauzer are: Bladder Stones, Diabetes, Pancreatitis, and Schnauzer Bumps. The links below will direct you to more information on each one. Plus take a few minutes to learn how to perform routinely at-home dog checkups.
How to Keep Your Schnauzer Healthy
The best way to prevent dog illnesses is to keep your Schnauzer as healthy as possible. Here are a few things you can start doing today that will have a huge impact on your
Schnauzer's health
.
10 Ways to Improve Schnauzer Health
Start Feeding Quality Dog Food - Read through our information on how to select the best dog food. Learn what proteins, carbs, and fats are the best for your Mini Schnauzer.
Try Homemade and Raw Dog Foods - Begin making a more natural homemade dog food by preparing some meals for your Schnauzer at home or consider introducing the raw dog food diet known as BARF.
Start Daily Dental Care - Brush your dog's teeth on a regular basis to prevent remove plaque and prevent tartar build-up. Besides avoiding tooth decay and gum disease, taking care of your dog's teeth can prevent bacteria from entering your Schnauzer's bloodstream which could lead to other more serious dog illnesses and disease.
Vaccinate Less Often - Does your Schnauzer really need those annual pet vaccines? And how are they effecting his immune system?
Exercise Your Dog - Dog obesity is on the rise. Schnauzers already love to eat, so without a daily dog exercise routine he/she may become overweight... And an overweight dog is more likely to have health issue.
Dog Nutrition and Supplements - Check out the daily nutritional requirements for dogs and add a complete dog supplement to support your Schnauzers health and overall well-being.
At-Home Routine Checkups - Early detection that something may not be just right, is so important in preventing diseases. Get our free dog checkup chart to see how your Mini Schnauzer measures up. Is your Schnauzer in good health?
Learn Healing Techniques - Try something new, such as simple home remedies to treat minor injuries and illness. To get started, grab Dr. Jones free copy of Healing your Pets At Home. <assage your dog weekly or an/or learn to use the techniques of acupressure for dogs.
Learn CPR for Dogs - Your Schnauzer is running around outside when all of the sudden he collapses and stops breathing. Would you know what to do? Learn how to perform CPR on your dog. It could save his life.
See your Veterinarian - Your annual vet visit is still important. Have your Schnauzer checked for heartworms and other parasites, perhaps have urine analysis and blood sample drawn to check for potential health problems. Your Veterinarian will check your Schnauzers health and discuss with you any questions you may have.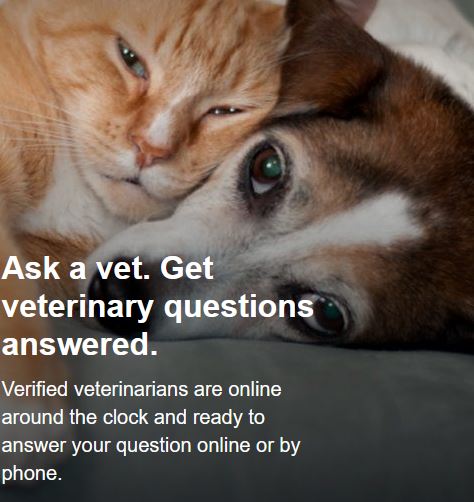 It can be hard to decide if a pet needs to visit the vet, especially as it can mean trauma for your pet to travel, and weekend and late-night questions create special problems. The veterinary experts on JustAnswer are available any time, and can provide diagnoses, guidance and advice.
Get an answer back from a Vet or Vet Tech (often within minutes). Experts on call to answer your questions every day, at all hours when you need them most!  

What an easy and fast way to get a second opinion from a dog expert! PLUS its 100% satisfaction guaranteed!
With knowledge and advice from veterinarians and dog care professionals, you'll be well-informed to care for your Miniature Schnauzer.
Search Schnauzers-Rule.com
Custom Search
---
From Schnauzer Health to All About the Miniature Schnauzer on Schnauzers Rule
Go from Schnauzer Health to Dog Health
Related Topics:
★ Dog Articles
★ First Aid for Dogs
★ Dog Health Articles