Puppy Dog Valentine Gifts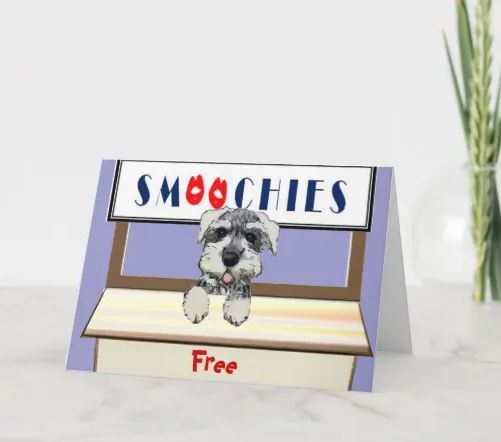 Schnauzer Puppy Dog Valentine
Roses are Red.....
Violets Are Blue.....
I give the best smoochies
Can I give one to you?
It's almost Valentine's Day! The day of love. And what better way to show your Miniature Schnauzer just how much you love him/her by spending some quality time with your furbaby and maybe cooking up a batch of special Valentine's Day Dog Treats. Aroo!

And for those of you looking to buy something special for your puppy to celebrate the occasion, check out the cute Valentine gifts for dogs below. The assortment includes some of the best-selling dog toys, dog clothes, and dog treats on Amazon.

And if you need a gift for a special someone who just loves Mini Schnauzers, how about a piece of jewelry, cozy slippers, or one of our own coffee mugs designed just for Schnauzer lovers.

And if you have little ones at home, you can print out our Schnauzer puppy coloring pages for kids. They will have a great time coloring their favorite dog breed, the Miniature Schnauzer.
And lastly, spread the love. Be sure to send your Veterinarian a special card on this day to thank him for taking such good care of your furbaby.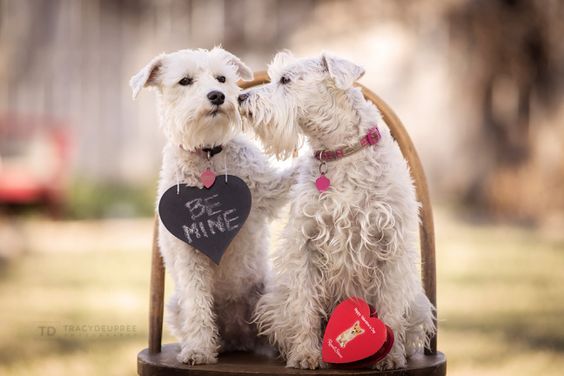 Photo by: https://www.facebook.com/TracyDeupreePhotography/ 

Click here to check out all the adorable Valentine themed dog gifts for your Mini Schnauzer right from Amazon!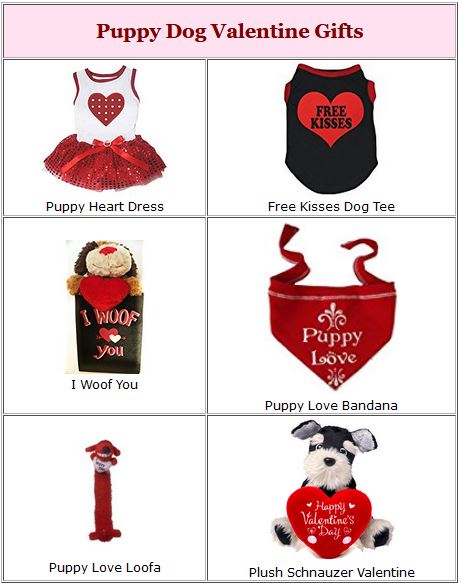 And here are a few more Valentine gift ideas from our Schnauzers Rule Zazzle shop.
Schnauzer Puppy Valentine Coloring Pages
Most kids love to create a special Valentine card every year. And this year, with the help of our Puppy Valentine Coloring Pages, they can create one with their favorite dog breed, the Miniature Schnauzer.

Just click on the image on the right or the link below which will open a new page in your browser where you will be able to print out the pages for your kids.

Schnauzer Puppy Valentine Coloring Pages
Happy Valentine's Day

Click on photo below to learn more about Miniature Schnauzer Rescue Organizations


---
Go from Puppy Dog Valentine to About the Miniature Schnauzer on Schnauzers Rule
Go from Schnauzer Valentine to Miniature Schnauzer Gifts
Related Topics:
★ FREE Valentine Thank You Card for Vets
★ Free Holiday Ecards