Hurricane Preparedness for Pets

The following information on Hurricane Preparedness for Pets is to encourage you, the pet owner, to have ready your pet's necessities as well as a game plan to ensure your pet's safety when disaster strikes. Don't wait until the last minute. Now's the time to prepare a pet emergency supply kit for your Miniature Schnauzer, make a plan, and be informed.
Our pets are an important part of our family, so it's no wonder that during times of disaster, pet owners have been known to risk their own lives and the lives of others to save their pets. This is why it is critical to have the "know how" to properly prepare for disaster. Proper preparation is the best protection against the dangers of a hurricane (or other emergency situation) which can cause life-threatening hazards to you and your pets.
The National Hurricane Center is a great place to learn what actions you should take to prepare your entire family for hurricanes. Again, the purpose of our article is aimed at preparing our pets.
The National Weather forecast issues 2 levels of alert (watches and warnings) to areas threatened by the imminent approach of a tropical storm or hurricane.

Hurricane Watch: An announcement that hurricane conditions (sustained winds of 74 mph or higher) are possible within 48 hours. Now is the time to review your hurricane plans, keep informed and be ready to act if a warning is issued.

Hurricane Warning: An announcement that hurricane conditions are expected within 36 hours. Complete your storm preparations and plan on leaving the area.
Click on Map to review disaster plans and resources by state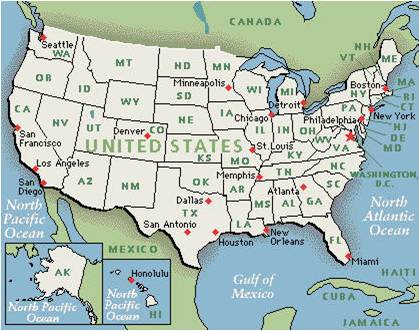 Important Hurricane Preparedness for Pets Tip: If you are not being evacuated and will ride the storm out in your home, please keep your Miniature Schnauzer indoors. If you do need to evacuate, leave early (ie don't wait for the mandatory evacuation order). Most evacuation shelters are for humans only so, if you would never leave without your Schnauzer, you will be left scrabbling, trying to make what could be a matter of life and decision. Be sure you have prepared in advance, a list of pet-friendly places & hotels where you'll be able to all stay together.
Emergency Supplies for Pets Checklist

Emergency situations call for quick response. Therefore, it is best to prepare a pet emergency supply kit, now. Your kit should include pet items necessary for basic needs of survival, like food and water, and then of course, any particular medications your Mini Schnauzer must take.
Once you have all the items gathered up, place them in an airtight container you can easily carry out with you when leaving your home. The airtight container keeps items fresher and prevents them from damage during transport.
note: Since some of the items in your kit will eventually spoil (food and medicines). So be sure to check your supplies on a monthly basis to ensure their freshness.
Emergency Pet Supplies When Disaster Strikes
Food and Water: Prepare 3 to 5 days worth of food and water for each of your pets. Use airtight bins or storage bags to store food and bottled water and don't forget to take along travel bowls.
Collar & ID Tags: Be sure your Miniature Schnauzer is wearing his collar and ID tags with current information. Another good idea is to use a permanent marker and actually write your cell phone number onto your pet's collar as well. Also, if you haven't already done so, now's a good time to consider microchipping your pet.
Leash/Harness: Be sure to keep your Miniature Schnauzer on leash at all times. When your dog is not on leash, he should be in his pet carrier. Do not let your dog roam freely.
Pet Carriers: The safest way to transport your dog as well as provide them comfort during an extended stay away from home, is by using your pet carrier. It's a good idea to label your pet carrier with all your pet's pertinent information, including pet's name, breed, contact numbers and important medical information.
Dog Photo: Just in case you do get separated from your pet, have a current photo to show people. You can always take a photo on your cell phone to have handy. Having a photo with you and your pet together will also help identify ownership.
First Aid Kit: Take along your travel-size first aid kit for dogs. What to include in a pet first aid kit.
Medications: Take one week's worth of your dog's medications. Also, be sure your Mini Schnauzer is up-to-date on shots and have a copy of his medical records along with your veterinarian's contact info.
Comfort Toys or Blanket: Your Schnauzer will be more at ease if you take along a favorite toy or comfy blanket.
Disposable Waste Bags: Always have handy disposable pick-up bags so you can clean-up after your Schnauzer.
Besides hurricanes, know what types of emergencies can happen in the area in which you live so you can always be prepared and have an appropriate plan of action for your entire family, including your pet. Depending on where you live, disasters and emergency situations could arise from storms, floods, blizzards, severe cold, wildfires, tornadoes, earthquakes, tsunamis, and oil spills, just to name a few.
A few more Hurricane Preparedness for Pets tips:
Be sure to have Pet Alert stickers or make a few signs yourself to put on the doors and windows of your home that alerts rescuers animals are inside and need to be saved. OR if you take your dogs with you, post a sign stating "Pets Evacuated" so search and rescue teams do not waste valuable that could be better served assisting others in need.
Have back-up plans in place to handle situations that may occur, like how to handle your dogs if you are at work when disaster strikes. Print out the Pet Owner Checklist from Ready.gov
Being prepared for a hurricane will help lessen the stress and anxiety of the disaster.
Be Calm. Be Prepared. Be Safe.



Miniature Schnauzers in photo:


• 2 year old KC tucked under the covers (top) • Chloe, known as the Queen of the bunch (middle) • and 5 year old Rock E, the oldest and wisest, watching over them, at the foot of the bed (bottom).

Hurricane Dogs
Photo courtesy of Ruth Raksi
Raksi Schnauzers Wait Out Hurricane Irene Safely in a Hotel
When the warning was announced that Hurricane Irene would be reaching the coastal city of Belhaven, NC. Ruth and her family wasted no time in getting out. She shares this photo of her 3 Miniature Schnauzers enjoying the comforts of a cozy stay, in hotel room 100 miles from their home.

"It was our Schnauzers who helped us keep our sanity as we waited and wondered what we might come home to", Ruth said.

Beaufort county was one of the hardest hit by Hurricane Irene. Fortunately for Raksi family, they found only minor damage to their property upon their return home.
Pet Emergency Supplies
---
Knowledge Share... If you found this article on Hurricane Preparedness for Pets helpful and informative please share it with your dog-loving friends by clicking on one of the share links at the top right or bottom of this page.
---

Go from Hurricane Preparedness for Pets to About the Miniature Schnauzer on Schnauzers Rule
Go from Hurricane Preparedness for Pets to Dog Articles
Related Topics:
★ Fire Safety Pet Tips
★ First Aid for Dogs
★ Lost Dog
★ Dog Info Card
★ Dog Boarding Tips