Dog Crate Mat Giveaway

Schnauzers Rule has teamed up with Sheree's Dog Rescue and Shortcut to Comfort to bring our readers and followers a chance to try out Linda's crate mat collection for FREE. Yes, you heard it right, FREE. We will be giving away 4 Great Prizes (see below) over the next several weeks. But you have to enter to win! Are you ready?
Before you enter, read about Sheree's Dog Rescue and the loving work she does to provide forgotten puppies and dogs a loving "forever" home.

About Sheree's Dog Rescue
Founded in 2007 by Linda Van Asveld, Sheree's Dog Rescue is a non-specific small dog breed rescue located in McKinney, TX.  Because they have several foster homes, the dogs of their rescue all receive personal time, love and very good care. Their dogs are not boarded or left in kennels all day. Instead they are all fostered in private homes so the dogs learn to live a life with a loving family. And in many cases, this is the first time these dogs are given the love and attention that every dog deserves. The end goal of Sheree's Dog Rescue is to find that perfect "forever" loving family for each one of the dogs they rescue. 
All of Sheree's rescue dogs receive dental cleanings as needed and depending on the condition of their teeth. Their dogs are spayed/neutered, tested for heartworms and treated if positive, as well as get updated on all shots. They also seek the help of specialists for eye problems, skin issues and  surgeries. And each dog is microchipped.
Sheree's rescue dogs are fed the highest quality food that they can buy for them. Most of the dogs are crate trained and all begin potty training right away. Of course, they cannot guarantee a dog will not have "accidents" in his new home, so it is important that you as a new owner of a rescue dog continue to work with your new dog, helping him re-adapt to a new schedule and his new home.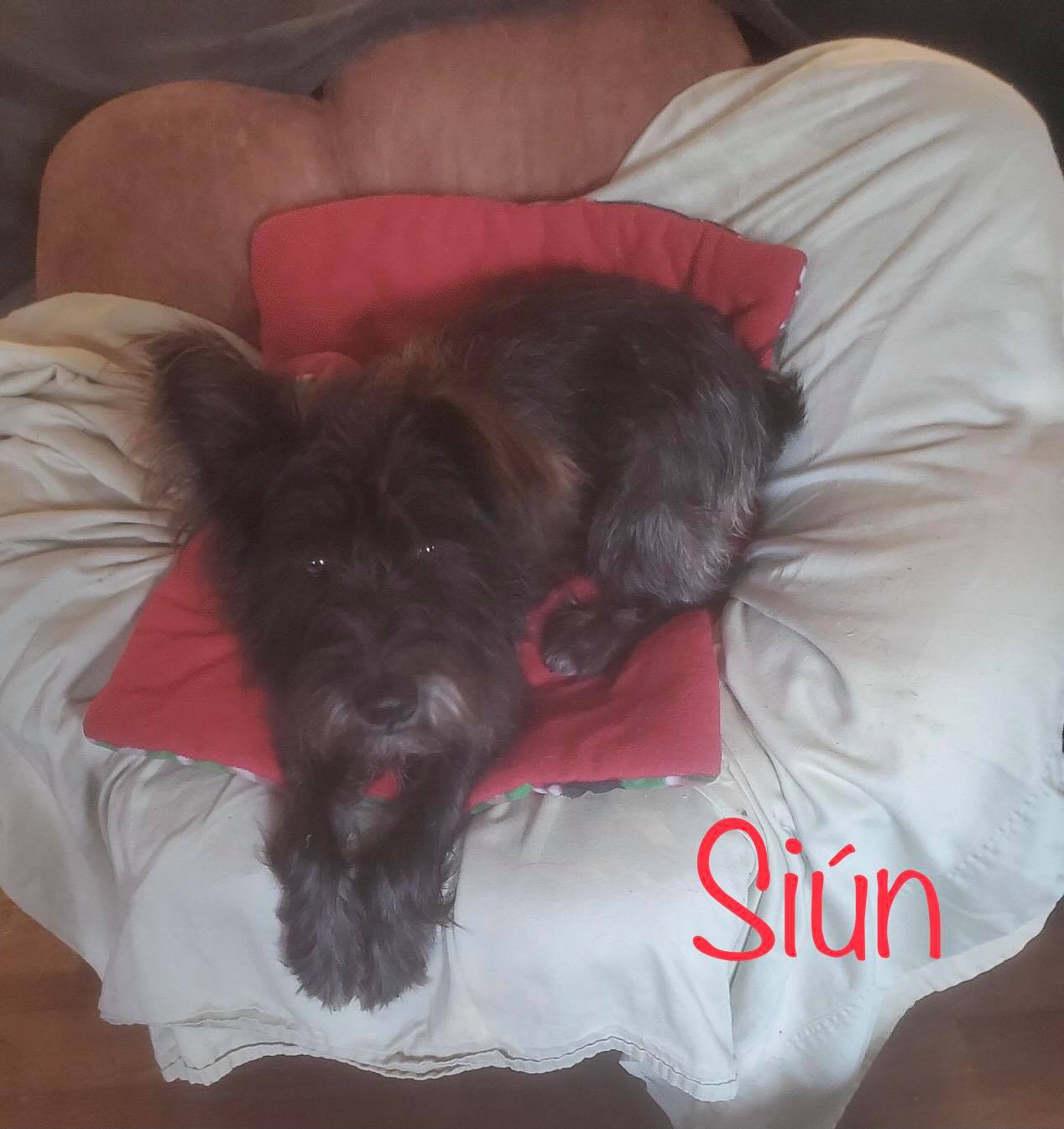 Checkout this little cutie, Siun (pronounced SH-OO-N). She just came into the rescue December 18, 2020. She is an owner surrender and is so sweet. She will get groomed and vetted Christmas week and will be up for adoption.
Running the rescue, caring and providing for these forgotten dogs and finding good loving homes for them is no easy task but Linda finds it a very rewarding one.
In order to continue this very important work, the rescue counts on the generosity of donations. No dollar amount is too small. All donations help with vet bills, food, and medication. You can learn more about Sheree's Dog Rescue, how to donate and the adoption process here: http://www.shereesdogrescue.org/

Another way Linda raises money is through the sales of her online shop: Shortcut to Comfort. So we have decided to purchase 4 crate mats and have a giveaway!  These adorable handmade beds can be used in a crate or alone for that perfect spot for your pup to enjoy a nap.
You will be able to chose one crate mat in either size 24x18 or 30x18 (designs and sizes based on availability)
https://www.etsy.com/shop/ShortcutComfort
Below is just a small sample of some of the ultra soft fleece patterns.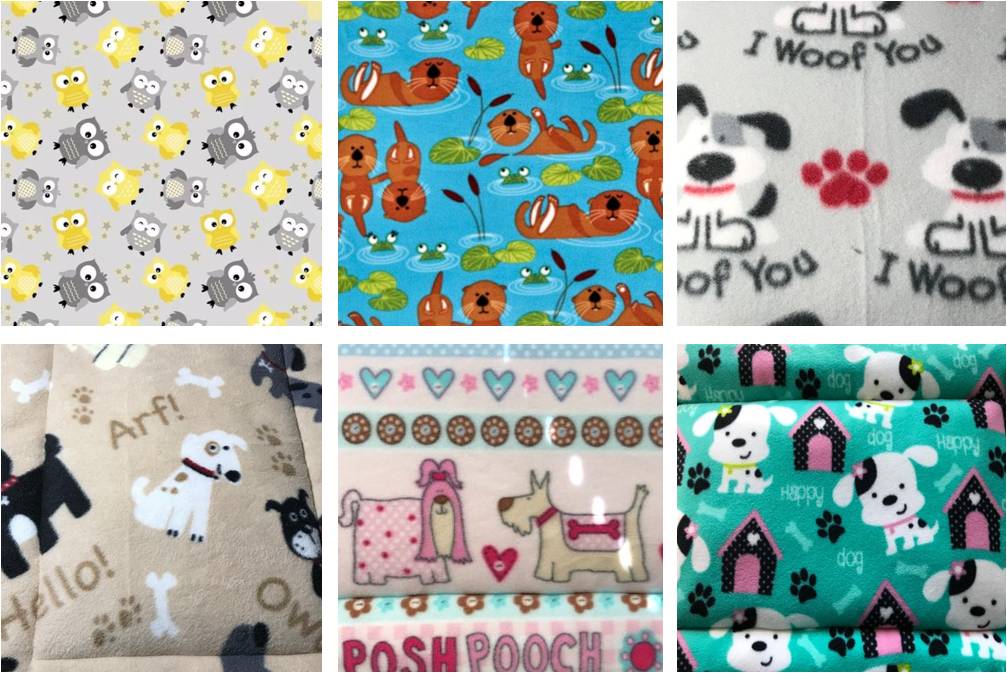 And these attractive and fashionable crate mats are all handmade by Linda herself! 

Enter the Crate Mat Giveaway
How to Enter the Giveaway -
Over the next several weeks we will be awarding one of 4 crate mat prizes to 4 lucky people. One winner each week in January 2021.  To enter simply share a Christmas or Holiday picture of your Schnauzer on our facebook page post about this giveaway. Winners will be chosen at random from all those who post.
If you do not have a Facebook account, your name can still go into the random drawing if you fill out the contest form located further down the page OR if you post a Christmas Story and picture of your Schnauzer on this page: Christmas Schnauzers

And although it is not necessary for eligibility of this giveaway, if you are on facebook and would like to LIKE our Pages, we would love that too! AROO
Are you ready to enter?

Post a Christmas or Holiday theme photo of your Schnauzer for your chance to win!


Crate Mat Giveaway
Post your Schnauzer's Christmas picture on Facebook.
---
Sheree Dog Rescue & Shortcut to Comfort Crate Mat Giveaway Form

If you do not have a facebook account, you may still enter the GIVEAWAY by filling out the contest form below. Once we receive your entry from the form, we will post your name to this page just below the contest form, as an entry. So be sure and check for it so you know your entry was received. (could take 1-2 days to be posted)
This Giveaway is Now Over! All 4 Week Winners have claimed their prize and are listed below.

---
The list of names below are those that either filled out the contest form above or submitted a Christmas photo and story on the Schnauzer Christmas page as well as those that entered via facebook with a Christmas/Holiday picture of their Schnauzer here: Facebook Christmas Schnauzers. Each name below will be entered into the drawing for a chance to win one of the 4 handmade dog crate mat prizes.

Entries From Contest Form or onsite Christmas Photos


Susan Ball
Kate Davis
Nancy Makouske
Sherry Aichner
Mary Silva
Onnie O'Neil
Barb Penner
Amber Williams
Sandy Blanton
Mitral Golden
Jacki Muir


Entries from Facebook page

Sandra Steeby
Molly Farmer
Sara Baker
Deneen Gudenau
Donna Unsworth
Linda Kidd Adams
Liz Dowling Sauls
Rita Ososki
Claudia Tracy
Marisa Garcia
Mandy Cable
Sharon Bell Montelongo
Carolyn Stevens
Anna Scarbrough
Jennifer Hunter
Nancy Sandler
Ivelisse Colon
Toni Proietti


Entries from Facebook page con't


Stephanie Robinson
Nancy Shnzermom
Melissa Landers
Kitty Edwards-Coursey
Michelle Warneke
Diane Hilbert
Khendra Marsh
Oliver Neitzel
Jody Milne
Angelo DiDonna
Nathan Hull
Julie King
PJ Fritsche
Demi Lincoln Castile
Margie Lynch
Missy Ambrose Christman
Andrea Burton
Sherinbuck Stavilla
Charles Corbett
Laurie Gorton
Sheri Rosewall
Kristen Wickensimer
Rachel Rodriquez
Rebecca Mueller
WINNERS
WEEK 1 WINNERS:
Congratulations to Laurie Gorton and her Mini Schnauzer Maggie!

WEEK 2 WINNERS:
Congratulations to Jennifer Hunter and her Mini Schnauzer Cooper!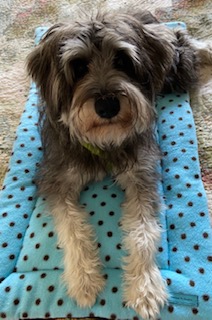 WEEK 3 WINNERS:
Congratulations to Carolyn Stevens and her Mini Schnauzer Gunther!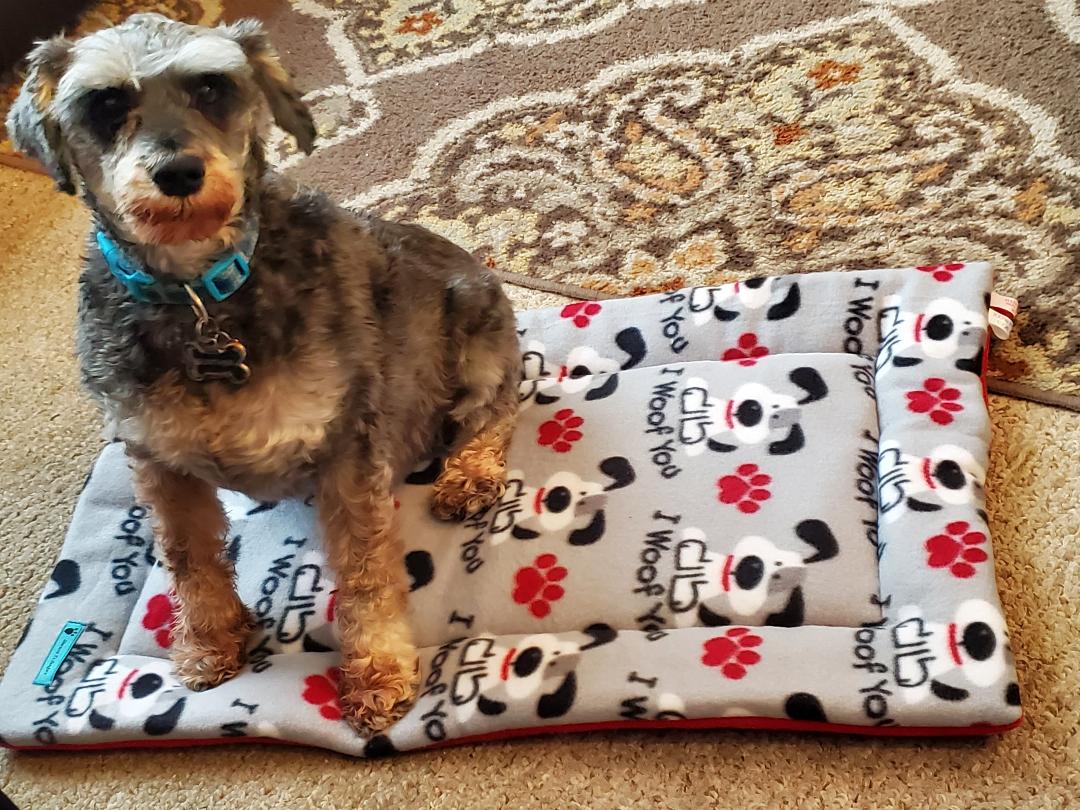 WEEK 4 WINNERS:
Congratulations to Missy Ambrose Christman and her Mini Schnauzer Cooper! And she bought an extra one for Charlie. Couldn't leave him without one of his own.

---
Other Rules of Sheree Dog Rescue Crate Mat Giveaway:
NO PURCHASE IS NECESSARY TO ENTER OR WIN. A PURCHASE DOES NOT INCREASE THE CHANCES OF WINNING.

You must be a resident of the United States and 18 years old or older to enter.

How to Enter: You must post a Christmas/Holiday picture of your Schnauzer along with a comment on this page where indicated via the Facebook app

or fill out the contest entry form on this page.

The entry must fulfill all give-away requirements, as specified, to be eligible to win a prize. Entries that are not complete or do not adhere to the rules or specifications may be disqualified at the sole discretion of Schnauzers Rule. only 1 entry per person beginning December 21, 2020 through January 31, 2021 and you must fill in the information requested. You may not enter more times than indicated by using multiple email addresses, identities or devices in an attempt to circumvent the rules. If you use fraudulent methods or otherwise attempt to circumvent the rules your submission may be removed from eligibility at the sole discretion of Schnauzers Rule.

If you win a prize, you are not eligible to win another prize during the same Contest/Giveaway name or time period.

Winners will be chosen at random and notified via the email address they entered onto contest form or through Facebook private message from profile used to comment on this page. Schnauzers Rule shall have no liability for a winner's failure to receive notices due to winners' spam, junk e-mail or other security settings or for winners' provision of incorrect or otherwise non-functioning contact information. If the selected winner cannot be contacted, is ineligible, fails to claim the prize within 15 days from the time award notification was sent, prize may be forfeited and an alternate winner selected.




The actual prizes and value of each prize will vary for each Contest/Giveaway as listed above. No substitutions. Prizes may NOT be substituted for one of equal or greater value. No transfer, assignment or substitution of a prize is permitted.

Odds of winning depend on the number of eligible entries received.

Prize winners must claim the winning prize on or before November 8, 2019. Failure by the winner to claim prize may lead to forfeiture of the prize.

Schnauzers Rule reserves the right, in its sole discretion, to award unclaimed prizes to alternate contestants or not to award the unclaimed prizes. Prizes will be awarded and sent directly to winners from

Shortcut to Comfort. Includes free shipping and handling. Winner assumes the risk of the prize's safe arrival. Delivery of prizes can take up to 2 to 4 weeks.



Give-Away/Contest Period: Entries will be accepted online starting on or about December 21, 2020 and ending January 31, 2021. All online entries must be received by January 31, 2021 11:59PM EST. At then end of each weekly giveaway the name of the winner will be posted on this page. Acceptance of prize constitutes permission for Schnauzers Rule and Sheree's Dog Rescue and Shortcut to Comfort to use winner's name, likeness, and entry for purposes of advertising and trade without further compensation, unless prohibited by law.


Applicable Law (VOID WHERE PROHIBITED):




All Contests or Giveaways are subject to and governed by applicable federal, state and local laws and regulations. Participation in this Contest/Giveaway is void where prohibited or otherwise restricted by law. Schnauzers Rule and

Sheree's Dog Rescue and Shortcut to Comfort assume no responsibility for whether you are in compliance with the law. You understand that it is your responsibility to ensure you are complying with the rules and regulations of your locality.


Contest/Giveaway Cancellation or Modification:




Schnauzers Rule reserves the right to cancel, terminate or modify any Contest if the Contest is not capable of being completed as planned for any reason, including technical or any other cause. The decision to cancel, terminate, modify or suspend any Contest/Giveaway by Schnauzers Rule shall be final in all respects.




Any family members, employees, agents or contractors of Schnauzers Rule or 

Sheree's Dog Rescue and Shortcut to Comfort are prohibited from participating in this Contest/Giveaway and do not qualify as Participants.

Disclaimer of Responsibility for Entries: Schnauzers Rule is not responsible for problems with Contest entries. Web Entries: This Contest/Giveaway accepts web entries and Participants must accurately complete all required fields or the entry will be deemed incomplete and will not qualify.

By entering, each entrant or participant consents to a complete release of Facebook. This promotion is in no way sponsored, endorsed, administered by or associated with Facebook.

Agreement to Rules: By participating, you agree to be fully unconditionally bound by these Rules, and you represent and warrant that you meet the eligibility requirements set forth herein. In addition, you agree to accept the decisions of Schnauzers Rule, as final and binding as it relates to the content. The Sweepstakes is subject to all applicable federal, state and local laws.

By entering you agree to release and hold harmless Schnauzers Rule and its subsidiaries, affiliates, advertising and promotion agencies, partners, representatives, agents, successors, assigns, employees, officers and directors from any liability, illness, injury, death, loss, litigation, claim or damage that may occur, directly or indirectly, whether caused by negligence or not, from (i) such entrant's participation in the sweepstakes and/or his/her acceptance, possession, use, or misuse of any prize or any portion thereof, (ii) technical failures of any kind, including but not limited to the malfunctioning of any computer, cable, network, hardware or software; (iii) the unavailability or inaccessibility of any transmissions or telephone or Internet service; (iv) unauthorized human intervention in any part of the entry process or the Promotion; (v) electronic or human error which may occur in the administration of the Promotion or the processing of entries.