Pootie Tang
by Hannahrose
(Yuma AZ USA)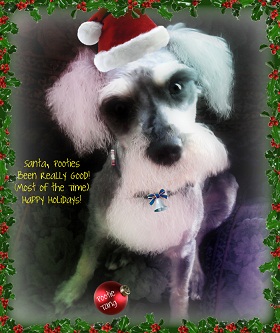 HAPPY HOLIDAYS FROM POOTIE!
Pootie Tang a 3 year old Mini-Schnauzer from Yuma AZ wishes you and your Family a very Happy Holiday Season. He'll be opening his presents as usual under the tree on Christmas morning, hopefully before he opens any of ours!
Return to 2011 Schnauzer Dog Contest .