Percival
by Sergio Torchia
(Buenos Aires, Argentina)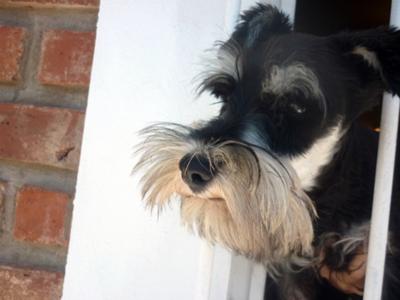 Guarding on the window
We live in a small to medium apartment and we were looking forward to getting a dog. Knowing that dog size and level of activity was going to be an issue we started our little research. All information found pointed into our now favorite breed.

Our all-around Miniature Schnauzer, Percival. Percival is male and now 9 months old. He enjoys resting on our couch and has several toys even though he loves the cheaper leather ones.

The activity he loves the most is running on the countryside. We try to go to a field nearby several times a week since we live on the outside of Buenos Aires downtown.