Mini Schnauzer Puppy Molly
by Sharon
(Verona, On , Canada)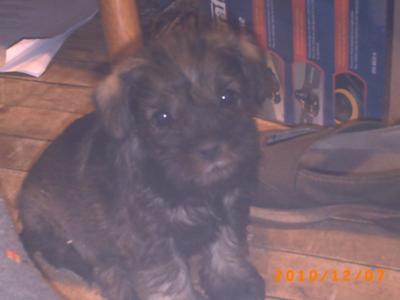 I'm just soooo cute
Molly is a sweet little puppy, born Nov 1, 2010.
She loves to hug, and give kisses. She is a typical little girl. Always sitting on the bathroom scales.

And above all, she just wants to have fun. She loves sleeping in the BIG dog bed (mine), and is just the sweetest little puppy you could ever meet.