Meet: Ashlee May
by Karen Mitchell
(Belleville Michigan 48111)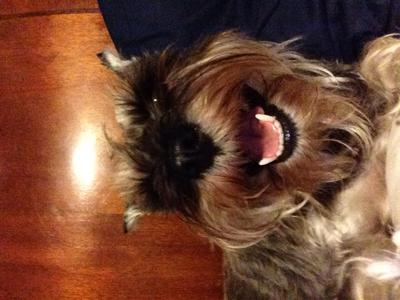 Smiley Ashlee.
Ashlee was my first schnauzer. I have three now. I love them.

Ashlee is ten years old. She acts like a mother to the two other male schnauzers and they love her. Ashlee is my best friend. She is the first thing I see when I wake up. And the last sweet face I see when it's bed time.

She loves to give kisses in the morning and at nite. And when you come home, even if she has to stand in line, she waits her turn to give kisses.

We have five dogs. And she's the doggie police. Play fighting only aloud on her property. She can say I love u perfectly. And she loves to dance. She's my pride and joy.