Max the Schnauzer
by Celeste Deleon
(San Diego, CA)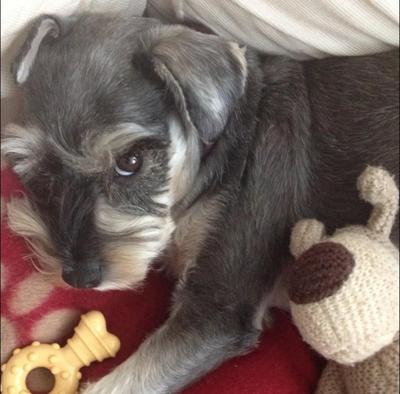 Mommy, please don't go?
Max - what can I say about my little baby girl? I have had my sweet miniature schnauzer Max since she was 9 weeks old. Now at the age of 4, she just is more loving, caring and loyal as the days go by. She is my companion, loyal friend and my constant companion.

If she could talk, what words she would say.... One look with her beautiful eyes and you are done for. She will win your heart every time and show you that there is still goodness left in the world. She makes every day better and is a pleasure to be around. She is always patiently waiting for my arrival home and is ready to give me sweet, loving kisses. I just can't say enough wonderful things about baby girl. She is such a caring mini schnauzer that loves to be with her mommy. Long live Max.