Lola Madison Garrett
by Jason G
(Los Angeles, CA USA)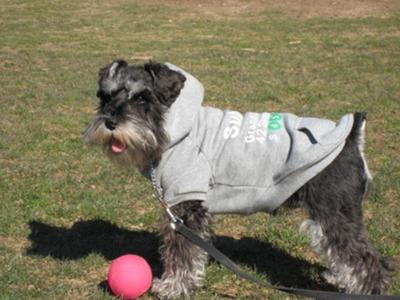 Miniature Schnauzer Lola
My Miniature Schnauzer, Lola, has always been by my side to help me get through some of the darkest times of my life. She has a way of making things better with a simple look. She will come sit by me when she knows I am down.


There is nothing more important to me than Lola, she's my world. Lola's playful, energetic, sweet, well-behaved, funny, and the list goes on.

If I have to travel, Lola always goes with me. She is truly my best friend.

Click here to read about Lola the Miniature Schnauzer. See her puppy photos and read Jason's original entry.