Life Lessons From A Dog

Life Lessons from a Dog: We could learn a lot from our dogs. Just sit back and really watch your Miniature Schnauzer for awhile. Dogs get it.

Our dogs know exactly how to enjoy every little thing in life including how to handle uncomfortable situations. In fact, if a dog was your teacher, you would probably learn all the things in this verse:


• When loved ones come home, always run to greet them.
• Never pass up the opportunity to go for a joyride.
• Allow the experience of fresh air and the wind in your face to be pure ecstasy.




• Take naps.
• Stretch before rising.
• Run, romp, and play daily.
• Thrive on attention and let people touch you.
• Avoid biting when a simple growl will do.
• On warm days, stop to lie on your back on the grass.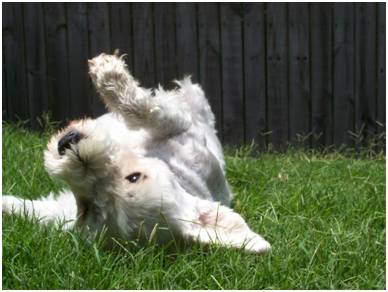 • On hot days, drink lots of water and lie under a shady tree.
• When you're happy, dance around and wag your entire body.
• Delight in the simple joy of a long walk.
• Be loyal.
• Never pretend to be something you're not.
• If what you want lies buried, dig until you find it.
• When someone is having a bad day, be silent, sit close by and nuzzle them gently.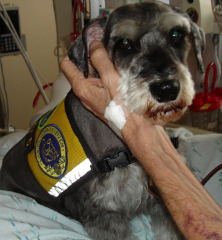 ~ Author Unknown

And there you have it. A dog's outlook on living life. What are some of the things your Miniature Schnauzer has taught you? Post and share them with us below in the facebook comments.
Live simply. Love generously.

Care deeply. Speak kindly.
Search Schnauzers-Rule.com
Custom Search
What Are Some of the Ways Your Miniature Schnauzer Influences the Way You Enjoy Life?
---

Go from Lessons from a Dog to About the Miniature Schnauzer on Schnauzers Rule
Go from Dog Life Lessons to Man's Best Friend
Related Topics:
★ Dog Quotes
★ Miniature Schnauzer Stories
★ Miniature Schnauzer Fun