Lady Anne (aka Annie)
by Camille Green
(Thomasville NC USA)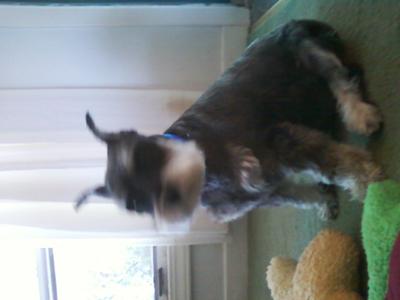 Miniature Schnauzer Annie
My sweet, beautiful Annie is the most loving schnauzer on the planet! (Biased, who, me? *laughs) She is most definitely a girl, and she knows she gets the world and then some when she bats those pretty brown eyes at you!

She is such a big part of my life, and my mom's life, even more so now that my dad is gone. She mourned with us, and she remembers with us a well. Life is a whole lot brighter with our Annie in it.

This is her birthday month, too! Annie will be six years old the last day of August.