Dog Illness - Signs of a Sick Dog

Would you know if your Miniature Schnauzer was showing signs of dog illness? Can you tell when he's sick or does he try and hide it from you?

The best way to catch early on that your dog is not feeling well is by routinely performing at-home dog check-ups. Regular examinations of your dog will better equip you to recognize the symptoms of dog illness and disease that may otherwise appear gradually.
The gradual onset of a canine illness is often overlooked in the early stages when you would be able to nip in the bud. Much too often, pet parents don't recognize the warning signs or symptoms of a sick dog until the disease is in more advanced stages. With early diagnosis & treatment, you could save your dog from pain and suffering not to mention save you Miniature Schnauzer's life. Prevention after all, is the best medicine.
So how can you tell if your Miniature Schnauzer is sick?
Dog Sickness Symptoms: Be on the look out for any changes in your dog's health including:

Abnormal behavior – lethargy, aggressiveness

Loss of appetite

Sudden changes in weight – weight gain or loss

Excessive thirst

Excessive urination

Blood in urine

Difficulty moving – walking, getting up or lying down

Any abnormal discharge – nose, eyes, ears, or any body opening

Excessive scratching, licking, or biting certain parts of their body

Bad breath

Vomiting

Diarrhea

Trouble breathing

Any open wounds

Loss of hair or bald spot

If you observe any of the above symptoms or warning signs in your Miniature Schnauzer, a call to your vet is needed.
Dog Health Tip: A really good idea is to keep a dog journal of your Miniature Schnauzer's normal behavior. This will really help you determine when your Miniature Schnauzer's behaviors are out of whack.

More Subtle Signs of Dog Illness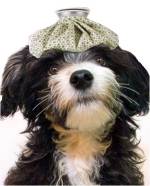 Each dog is unique and you know your Miniature Schnauzer better than anybody. Your Miniature Schnauzer's mannerisms, sleep patterns, appetite and energy levels, etc… Early warning signs of dog illness will usually begin in subtle changes to these normal behaviors, of your Miniature Schnauzer.
When something is amiss, warning bells should go off in your head to get your Miniature Schnauzer to the vet. Remember, catching the early onset of a disease that begins so subtly, (like diabetes or kidney disease) can save your Miniature Schnauzer from a lot of pain and suffering.
It is also important to keep in mind that pets instinctively try to hide their illnesses. So pay close attention to the more subtle warning signs your Miniature Schnauzer may display which could indicate a dog health problem.
Subtle Changes That May Indicate A Dog Health Problem:
Loss of appetite: This is sometimes hard to detect if you constantly leave food in your Miniature Schnauzer's food dish. It's best to have a feeding schedule so you can better monitor and assess the eating patterns and appetite of your Miniature Schnauzer.
Hiding in home: Since animals instinctively try to hide their illness, your Miniature Schnauzer may seek areas to curl up and be away from everyone.
Excessive sleeping
Makes little noises or whimpers
Can't seem to get comfortable
Disoriented or confused
Increase in respiratory or breathing rate
Change in gum color from a healthy pink to blue, gray, white
Any other behavioral changes in attitude or demeanor that you would consider to be abnormal for your Miniature Schnauzer.
Miniature Schnauzer Dog Health Series: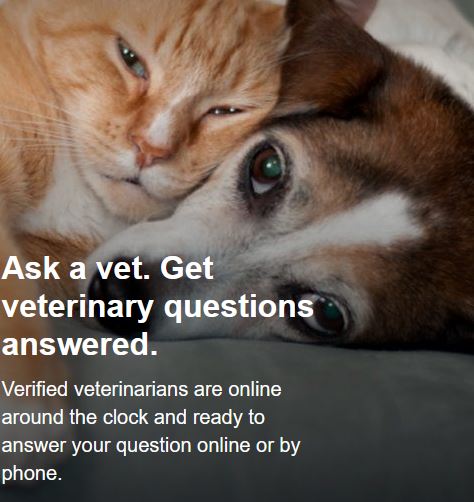 It can be hard to decide if a pet needs to visit the vet, especially as it can mean trauma for your pet to travel, and weekend and late-night questions create special problems. The veterinary experts on JustAnswer are available any time, and can provide diagnoses, guidance and advice.
Get an answer back from a Vet or Vet Tech (often within minutes). Experts on call to answer your questions every day, at all hours when you need them most!  

What an easy and fast way to get a second opinion from a dog expert! PLUS its 100% satisfaction guaranteed!
Search Schnauzers-Rule.com
Custom Search
---
Go from Dog Illness to About the Miniature Schnauzer on Schnauzers Rule
Go from Dog Illness to Miniature Schnauzer Health
Related Topics:
★ Schnauzer Dog Care
★ First Aid for Dogs
★ Dog Care
★ Dog Info Card