Chevy
by Jackie
(Knoxville, TN)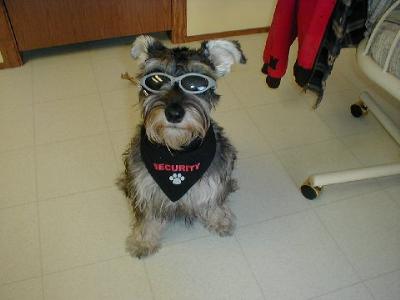 GRAND ROD RUN TIME
We have rec. our Chevy (Male) almost six years ago. He has been a blessing. My boyfriend bought him for me. We are big chevrolet people so that is how he got his name.

He has been going to car shows and riding in hotrods since he was a pup. His favorite toy is a ball. He drinks, eats and sleeps with the ball. He even barks with the ball in his mouth. We love him very much.

Return to 2011 Schnauzer Dog Contest .