Annabelle
by alyssa and jason nichols
(montfort wi)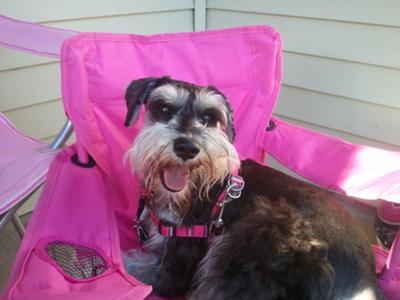 my mommy and daddy treat me like royalty!
Annie originated from Texas with daddy but then daddy found mommy in Wisconsin and that's when we fell in love i love to play in the snow in the winter and swim in the summer. I am one and a half and I enjoy alot of my days. Trying to interfere mommy's homework I sit on the computer stick my nose in books and try and distract her by cuddling. Which these things usually work. I am so spoiler my favorite food is chicken cookies they are to die for! My mommy and daddy love me soo much. I don't know how i would do without them
Return to 2011 Schnauzer Dog Contest .