Yorkshire Terrier Pooh Bear
by Linda Barrette
(McKinney, TX, USA)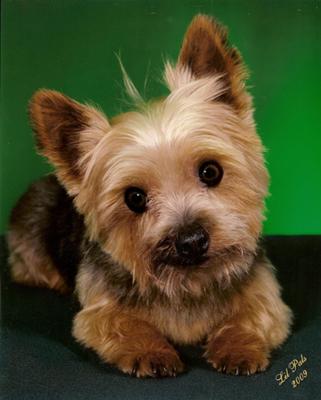 Pooh Bear Yorkie
Pooh Bear was rescued on Oct. 7, 2008. A breeder let him go because he is older and has a breathing problem. He was very overweight and we had him tested. Turns out his thyroid is very slow. He is now on medication and he lost the extra weight. Just by doing that, his breathing problem improved by 90%.

Pooh is the sweetest, funniest and most active 9-year old. He is interested by everything, very sociable and bonds to humans very fast. He follows me around everywhere; he is my shadow. I just love him to death!

He simply is a little clown and loves to grin whenever we call his name. His favorite toy is a squeaky tennis ball. He loves to rip the felt off of it. He still has a lot of "puppy" in him.