Skippy - My precious little boy
by Mackenzie Garrison
(Lincoln, Ne)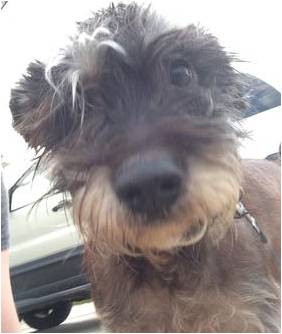 Mini Schnauzer Skippy
Skippy John Jones Garrison was the sweetest most loving hilarious dog I have ever met. He had a autoimmune disease and was miserable always itching and in pain so we had to let him go. My love for him will live on forever I have so many memories.

Like one time he escaped the fence because he saw a bunny I was running after him calling his name and before I knew it he had 3 bunnies in front of him and then there was the first time he saw my niece he went right up to her sniffed for a couple of seconds and immediately gave her a million kisses.

Everybody I knew loved him he made people's days. It's so hard to believe he's not right by my side anymore but he's in my heart and mind forever. I can't wait for the day that I get to heaven and we cross the rainbow bridge together.

I love you more than life boy. One day we will be together again and I can't wait!