Pauley & Missy
by Susie Rains
(Claremore,Oklahoma)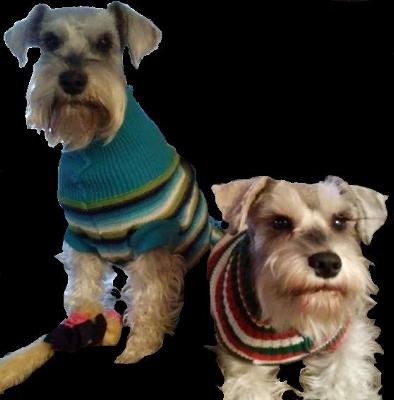 Pauley & Missy
These are my 2 babies, Pauley and Missy. They are both rescue dogs in a way. Pauley came to live with us in December of 2009. A girl that I work with who is a single mom of 3 girls had Pauley and another male. She needed to move and couldn't take the dogs with her so I reluctantly agreed to take one. Pauley has been my best friend and shadow since he came into our home. He is not fond of little children and is very skittish. I have a feeling that the 3 little girls may have mistreated him at his former home.

Missy came into our lives in the winter of 2011 after a phone call from a friend in another city. Her neighbor had Missy and a grown Lab which were never allowed inside, did not have a dog house, and were not fed and watered often. Missy escaped their back yard in the middle of a blizzard and my friend took her in and swore she would find her a good home. One call to me is all it took.
Missy and Pauley have been wonderful together. They each have their own distinct personality but they go well together. They became parents to a litter of 5 puppies this past summer.

Schnauzers had never been my dream dog but now that I have 2 I don't know what I would do without them. They are my pride and joy and my best friends.