Paris
by Cecilia
(Las Vegas, NV)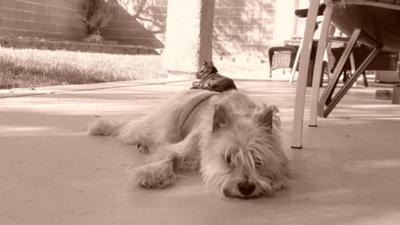 Paris with her sister Nova in the backround
Fun, bouncey and very goofy! We call her Huff-a-puff, because she is always walking around the house huffing and puffing as if she is telling us she is ready for us to get her out of the house and take her somewhere exiting.

Every time she gets a new toy or "skweaky" as we call it, it becomes her favorite one, and she greets us at the door with that toy until, of coarse, she gets a new toy.

She listens to everything we say and she is very hard to fool. If she hears the work "walk" she grabs her leash and causes a racket by the front door because she is always ready for a walk!

She is so funny because she doesn't really bark. Instead she kind of yodels and grunts. Very cute!