My Shadow Pup
by Kaytelyn
(Kingsport, TN)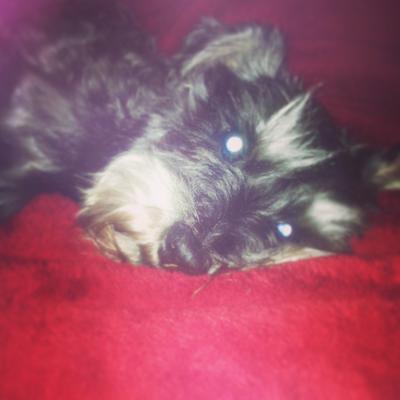 My beautiful baby
My dearest Shadow - you were the best present I ever received. I got you as a high school graduation present when you were just a pup and you saw me all the way through college.

The way you used to run around the house, doing your "acrobatics" on the couch; the way you used to have to have your head propped up to sleep and just walk up and lay your head on my ankles when my legs were crossed; my most faithful "nap buddy" and the snuggles that I will miss forever.

You left such a mark on my life and I don't know if this pain will ever go away. I've cried for you since we had to lay you to rest. You were taken away from mommy too soon- I tried so hard to keep you out of the road... Had I been there in that moment, I would have jumped in front of that car to save you. If my love could have saved you, you'd have lived forever!

We were just supposed to move to North Carolina so mommy could marry your dad - I hate that I'm going to have to make the move without you; new home, new town, new job, and all without my most faithful friend. I love you so much baby boy. You will always be mommies good baby and I will never forget you!

Please wait for me on the other side - the mansion that The Lord has prepared in heaven for me will need a good house dog! I love you Shader dog. You may be gone, but you'll never be forgetten!