Meet Our Sweet Piper!
by Sarah McCance
(Laramie, WY)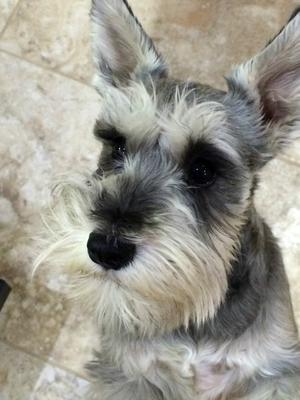 We are pleased to introduce Piper, our precious pup, who is 3 years old! She is the delight of our lives and the best companion we could ask for.

Piper enjoys romping around in the yard, and keeping a watchful eye to ensure nosey rabbits stay on their side of the fence! Referred to frequently around our house as 'the head of security', our 14-lb guard dog performs periodic perimeter sweeps to make sure the backyard, and her parents' home is secure.

Among her favorite past times are playing fetch, tugging on her rope and chasing us around! Lover of belly rubs and car rides, we are suckers for a her cute face and excited barks, frequently giving in to her 'demands'. We've also been known to setup an obstacle course or two, and have had fun training her to jump over pillows, through pillow 'tunnels' and weaving around chairs. She is extremely intelligent and picks up on tricks, courses or commands after only a few times through.

Piper's intelligence encourages her to be one curious little pup! She has the best nose around, and doesn't miss a single 'scent'! In addition, her supersonic hearing leaves little undetected. These senses frequently have her investigating the pair of shoes you just kicked off, the grocery bag you just unloaded or the piece of home cooking you accidentally dropped on the floor. Her curiosity, though, reminds us of the fact that she is still a puppy at heart, and that we can help keep life interesting for her by constantly introducing her to new things she hasn't seen before.

Piper's finest quality, though, is her ability to love unconditionally! She is well trained, enjoys playing around but is the happiest when she's cuddled up with her family. She snoozes comfortably for hours on end when we are all together. I've never met a dog who licks her owners as much as she, and I can feel the puppy love penetrating into us with each soft 'pooch smooch'.