Lucky
by Val Ang
(Singapore)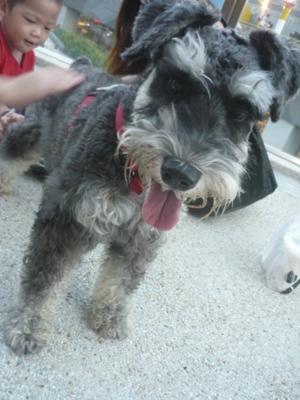 Miniature Schnauzer Lucky
Lucky is from Singapore
4 years old
Male Miniature Schnauzer

Lucky is a well behave Miniature Schnauzer because he don't bark when he is at home. Many people loves him. Especially when they play with him and give him yummy treats! He enjoy playing his soft toys and hide and seek! He's good in hide and seek! He will never fail to welcome me home or when i'm awake from my sleep. He's such a cutie!
Join in and write your own page! It's easy to do. How? Simply click here to return to Miniature Schnauzer Stories.