Kinko Poodle
by Linda Barrette
(McKinney, TX, USA)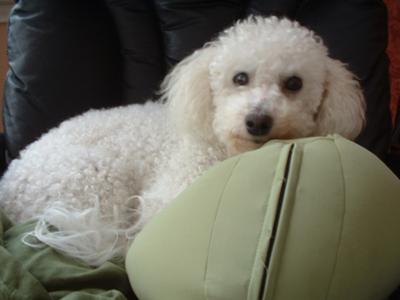 Kinko Poodle
I was looking at adoptable dogs on Petfinder.com and came across Kinko's photo. When I saw those eyes, I couldn't resist and applied to adopt him.

On February 21, we went to get him at an Adoption Event and since then, he has been part of our family and we are delighted to have him. Kinko was very shy when we adopted him and was very nervous whenever we would pick him up. With time and patience, he became a total lovebug and a cuddler. He just loves to sit on mama's lap and beg for kisses.

Kinko is a senior but is as playful and happy as a pup! He is smart and oh so handsome! That is why my daughter often calls him Fabio. It suits him so well.