Kayd - my beautiful girl
by T
(St Louis)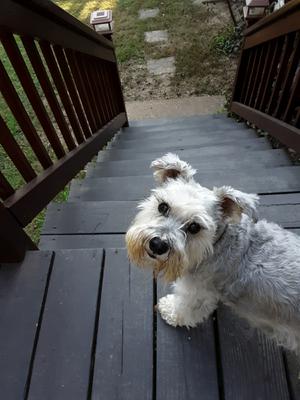 Kayd
January 23, 2022. - I lost my beautiful little Kayd late tonight. My heart is broken into tinier pieces. I cannot stop crying.

Deep inside I knew there was something terribly wrong, but professionals did not think you were in a serious situation. I had an appointment for bloodwork on the 24th with a follow up on the 26th. If necessary, I was going to help you gently leave this world. But it was too late. It did not work out the way I planned my sweet girl. I am so sorry. I would never intentionally hurt you. I loved you, I will always love you.

I hope your big brother Joey met you for your walk home sweet girl. When he died I feared for you. You were so sad for a very long time. Your tail didn't wag because it was attached to your heart. He was your everything. We made it through losing him together. You were a strong little girl and we had many happy days. I will always treasure the days I had with you Kayd. I wish there had been many more. You and Joey were the best presents I ever got.

Until we are all together again be free and well with Joey my beautiful girl. I miss you so sweet girl and I love you forever.