Joey - In Loving Memory of Joey
by T
(St Louis )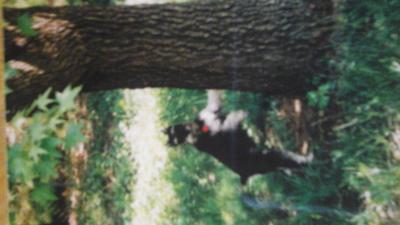 March 7th, 2015 - In Loving Memory of Joey

Joey, your absence is still heavy.

How I wish that wasn't so.

A wonderful little mini boy named Joey taught me much about the good things in this life - love, laughter and just having fun. I thank you for that buddy.

Miss talking to you in the morning when you would sit with me before our day began. Miss you by my side in the evening before we went to sleep. Miss you talking back to me in your little guy schnauzer voice. You were so smart and funny. Such a big personality. A handsome sweetheart.

Miss hearing you make music with all your squeaky toys and you stealing laundry from the hamper. I still keep a pair of shoes on the hamper lid.
I always will buddy.

My heart still aches, but you are asleep in my heart forever Joey. I will love you always.

I treasure the memories of you. I was the very lucky one Joey.

In loving memory of Joey. My good boy Joey.

T.