How to Introduce Your New Dog to Your Existing Animals
by Jayson Murphy
(Maryland, USA)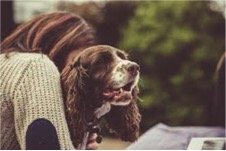 We get it, getting a new dog is just THE most exciting thing! You want to rush home and bring them into their new, loving home where you can shower them with love and affection for the rest of their lives. We have all been there. However, if you already have pets in the home then bringing a new dog, whether that is a puppy or a fully grown doggy, they might be less than thrilled with the new addition…

Your resident pets can be territorial when it comes to the home: our dogs bark furiously at the mailman and our cats rub their scent all over the furniture. For this reason, introductions need to be taken slowly, planned out, and be treated as a process. The last point is crucial to keep in mind. It can be difficult to be patient when introductions are happening, and your pets are not becoming best friends overnight, yet patience is critical so that all of your animals stay safe, secure, and happy in your home.

Pre-introduction

Before you bring your new dog home, it is important to prepare your home for the newcomer. So, you should:
Tidy away your existing pets' toys
Also, buy separate bowls for your new dog
Have separate spaces for your new and existing animals where they can each get away from one another
Check that all animals are up-to-date with vaccinations

Additionally, it could also be a good idea to make sure that all animals are tired out before they meet each other so that chances of overly excitable or aggressive behaviour are reduced considerably. Moreover, you may want to consider purchasing pheromone sprays or plug-ins to encourage a calm, stress-free environment for your introductions.

Dog to dog
Keep your introductions separated by species, so you should introduce your new dog to your existing one in a separate place and at a different time to when you introduce your new dog to your cat.

Because your existing dog sees your home as his place, introduce your dogs to each other firstly in neutral territory to avoid any territorial and possibly aggressive behaviour.

To avoid too much contact and the opportunity for anything unsafe to happen, keep both dogs on leashes. You should ensure that the leash is not retractable, so they cannot stray too far; however, don't hold your dogs too tightly so that they feel restricted and stressed. It is vital, at this point, that you stay calm so that your dogs don't pick up on tension.

Dog to Cat

You should introduce your new dog to your cat in the home. Again, the dog should be on a leash to help control any excitable or unwanted behaviour.

For this, it helps to place your dog and cat in separate areas of a fairly large room or space. This way, your cat can start to familiarise themselves with the smell of your new dog without being forced to interact. It is important to allow your cat some space as cats are particularly vulnerable to changes.

In providing this distance, you are also allowing space for your new dog to familiarise themselves with their new home.

A Forever Home

Once you have initiated these relatively short introductions, you can bring your new dog home permanently. In these first weeks, you should try to continuously monitor your new dog's behaviour to ensure that all your pets are comfortable. Following your existing dog's routine will be central to establishing rules and boundaries in terms of relationships, as well as helping your new dog settle. See more tips here for training a puppy.

For your cat, it may longer for them to accept a new animal in the home. They may need to hide out for a few days. In this instance, do not pressure your cat to come out; this will only cause stress for them. Ensure there is food, water, and a litter box in a safe, quiet place for your cat to use as a retreat during this time.

As with any new introductions, where human or animal, give it time. But, if you are struggling to make things work, check out our website, Pet Wellness Advisor, for more tips and tricks on handling your beloved pets.