Heaven Gained Another Fur Angel
by Renee
(Gurnee, IL)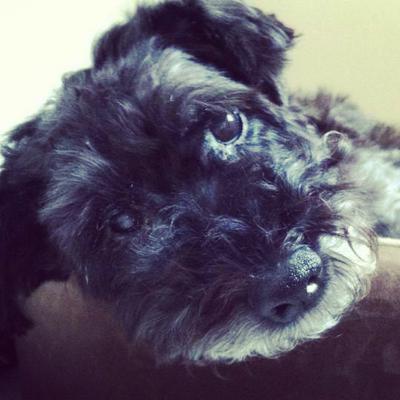 Chico Girard 12/2001 - 9/21/2013
Dear Chico (AKA cheeker, sneaker, boo boo, and shultz)

I can only imagine what mischief you must be up to in Heaven. You are probably ripping off all the noses of your stuffed animals and sunbathing in your favorite window eating popcorn. I can hear you barking at the tv at some dog food commercial and wagging your tiny tail like you were in a unusually competitive thumb war.

You were so affectionate to me even towards the end of your life. Never denying my kisses or a ridiculous photo opportunity. I can hear you grumbling, "no more selfies" and "duck faces are soo last year."

For the past 14 years, you gave our family so much joy, laughter and above all, love. You will always be our territorial terrier, our sock stealing bandit, our mirror fighting menace, but most importantly, you will always be our baby. You are missed every moment of every day.

Love you forever, rest in peace in Heaven.