Handsome Hansel. 2005-2017
by Stephen52
(Billerica, MA)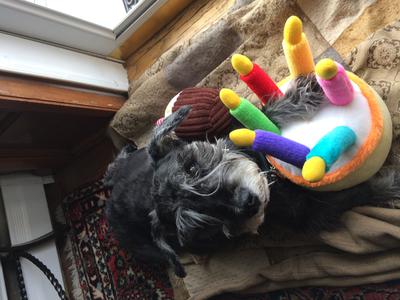 My parents have had schnauzers for over 40 years. The schnauzer we had I bought from a breeder in Western MA and the first male we ever had. It was love at first site. He was the most affectionate schnauzer. He always wanted to be with you or on your lap or always have to be touching you if he was laying next to you.
Everyone wanted to know if he was a show dog as he was so handsome.
It has been two years since Hansel's death and it seems it gets harder each day. Hansel had been diagnosed with lymphoma and had chemo therapy for 6 months and then there was no more that could be done for him. Rest In Peace my friend and I know we will be together again. Love you.