GUNNER
by Jaquita & Jerry
(Yantis,Texas)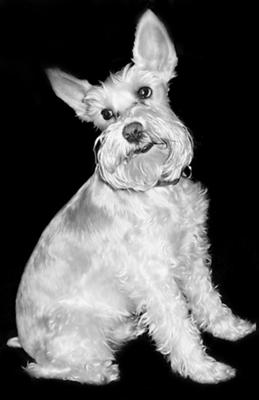 Miniature Schnauzer Gunner
Gunner came to live with us Dec.23, 2011 because his family moved and couldn't take him. We are so thankful to be the lucky ones to have him. He is the highlight of our lives, we love him so much.

He loves to go for long walks and long road trips in the car. He likes hanging out at the RV on his lawn chair when we go on camping trips. Gunner is our first mini schnauzer, he is so smart and sweet. He just wants to please!

Gunner's only problem is thunder storms... barks, runs, jumps.. starts before thunder gets close... terrified!!! We call him our "Weather Dog"!