Yappy Halloween Contest Winner Lila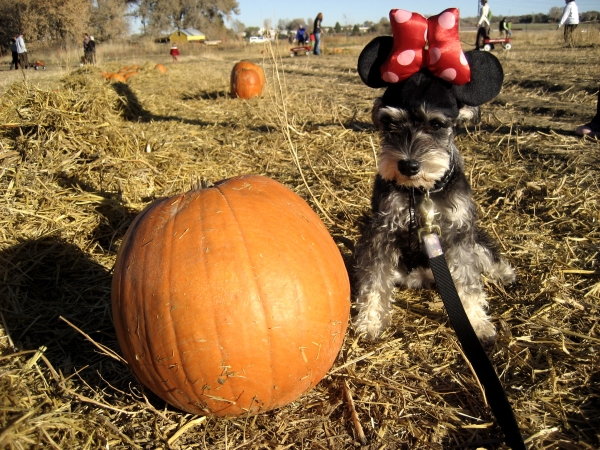 Lila's Profile:
Sex: Female Miniature Schnauzer
Birthdate: Born February 24, 2009
Favorite toy: I love all kinds of toys but my favorites are my Hide-a-Squirrel and my PipSqueak elephant. They keep me entertained for a good long while.
Favorite game: Fetching tennis balls and chasing other dogs! I love any games that involve running whether I am the one chasing or the one being chased.
Favorite treat: I love all treats. My favorites are Old Mother Hubbard dog biscuits and training treats and any flavored rawhide or chewy
Pet Peeve: I'm all about sharing and playing nice but I really can't stand it when other dogs try to take my treats or chewy bones!
About Me: I am a fun-loving young mini schnauzer who loves to play with my dog friends, especially my Bernese Mountain Dog roommate named Willow. I certainly don't let my small stature keep me from playing with big dogs, in fact, I am the dominant dog in many play-dates.

My favorite places to go are the dog park and any big field where my people can throw a ball for me. I love people very much and I can be very cuddly when I am in the right kind of mood, but most of the time, I am too busy playing and jumping to sit still for very long!
Once again, congratulations to our contest winner Lila!
---

Go from Contest Winner Lila to About the Miniature Schnauzer on Schnauzers Rule