Chinese Crested Powder Puff Tickle
by Linda Barrette
(McKinney, TX, USA)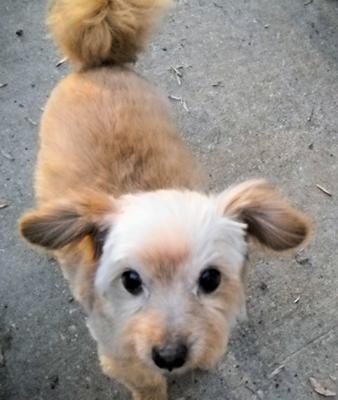 Tickle Powder Puff
Tickle is a Chinese Crested Powder Puff and he is between 9 and 12 years old. He was adopted 3 years ago by a couple from the SPCA and were told he was 3 at the time. They had him for a few months and gave him away.

They got a call from the animal shelter letting them know they had found him. The people who had taken him, moved and abandoned him. Tickle went back to the previous owners who immediately wanted to get rid of him again. I heard about it and contacted them. The next day, I went to get him.

Tickle is a wonderful, loving and smart little guy and he is zero problem. He is a cuddler and loves people. We recently found out he has a severe heart murmur and he is on medication. He is doing much better.