Bertie!
by Leylah
(Bexhill-on-sea)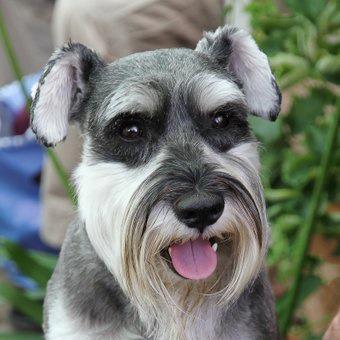 Miniature Schnauzer Bert
Bert is our 4 year old mini schnauzer who we rescued a few years back. He was found in a basement along with a spaniel but soon settled into his new home. He loves attention and is a soppy playful dog who adores his cuddles. He has a lot to say for himself and will talk back to you all the time.

Bert has been in many dog shows and has a wall full of ribbons and awards. You cannot walk through town without at least 2 or 3 people stopping and complimenting him. You can find him sitting at the window barking at the birds or laying in the sunshine on a fluffy pillow. When he has had his haircut he walks around like a prince and has a lot of playful attitude.

Bert loves sleeping on our bed, right in the middle on his back and if you wake him up he will be grumpy for you for the rest of the day, but soon loves you again... if you give him a biscuit.

Schnauzer of the Month Winner