A Tribute to Miniature Schnauzer Charley
by Fred Littell
(Fort Worth, Texas, USA)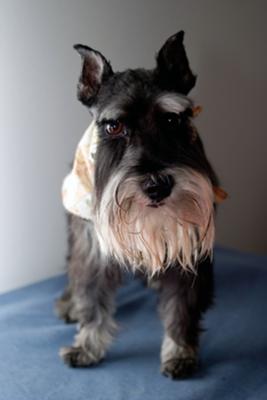 Sir Charles
Charley was named for the dog in John Steinbeck's book Travels with Charley.

Charley and I met a few years ago at a county shelter in Texas. Nobody seemed to want him because of his small size and his teeth. It was a tough time in my life, sad and lonely.

When I touched Charley, I knew he was the one for me, we drove home and got acquainted. He went with me everywhere, without complaint. He had his little car seat in the front passenger seat of my truck so that he could look out when he wanted to. Over the years he accompanied me from Fort Worth to Kansas for 3 years, then on to Alaska for several months, then back to Fort Worth. He made friends everywhere he went. A sweeter dog would be hard to find.

Charley was my best friend and when Fritz came along I had 2 best friends.

Charley, Fritz and I miss you terribly and will remember you forever. God bless you. I pray we can meet again one day when God wills. Rest in peace my pal.