1st Quarter Newsletter February 2014

Hi everyone. Here's our 1st quarter newsletter for 2014. We hope you find the information useful and valuable.

Inside this issue:

• Sardines and Schnauzer Bumps
• Benefits of Sweet Potatoes

For those of you belong to social media sites be sure to follow us there too. Here how:

Get Social with us:

---
Sardines and Schnauzer Bumps
There's Something Fishy Going On.... We received this great tip from Shirley Rodgers about the benefits of feeding your Schnauzer sardines....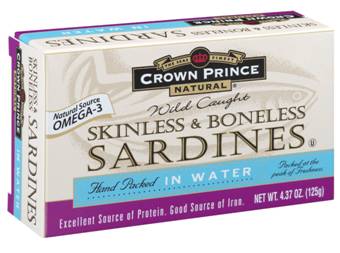 Sardines a natural source of Omega-3 and good for Schnauzer Bumps
A Letter From Shirley:
"My 15lb Mini Schnauzer Raven had the Comedone Syndrome very bad. The vet prescribed steroids, shampoos, and all sorts of diet changes. Nothing was working. I scoured the internet and tried many different things as the miserable itching was driving her nuts. Last June 2013 I bought a few cans of Sardines. Yes, just plain ole sardines from the grocery store and three weeks later... her skin is pink and healthy! No more itching. No more scabbing. The Vet was really pleased to see the difference and my little Raven no longer asks me to rub her back because it's itching.

I shared this "home remedy" with a friend who has a White Schnauzer and severe problems with her skin. Like myself, she had tried many remedies and none had helped. It has been about 6 weeks since she started her dog on sardines and she's happy to report Ziggy's back is clear today.

In the beginning I gave my Raven a couple cans per week, but now she maintains healthy skin with 2 sardines twice weekly.

I hope this information will help other little Schnauzers with that horrible itch condition. Thanks for listening."

Shirley Rodgers
---

This totally makes sense because sardines are a natural source of Omega-3 fatty acids which not only help support skin and coat health but play a role in supporting the joints, heart, brain and your dog's overall health.

Keep in mind, what works for some dogs may not work on others but... if your dog is suffering with Schnauzer Bumps, ask your vet about feeding her sardines a few times a week.

Note: When buying sardines, look for wild caught sardines with no added salt that are packed in water and NOT oil.


---
About Sweet Potatoes
Are sweet potatoes safe for dogs?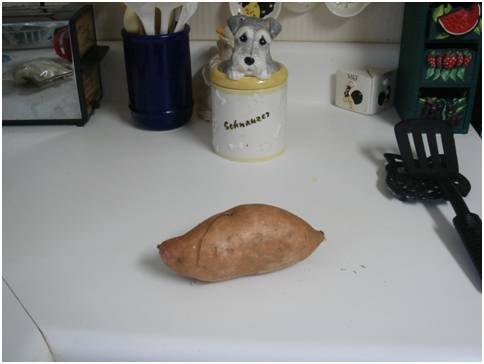 Sweet potatoes are a great source of beta-carotene, soluble fiber, loaded with vitamins and minerals and yes, safe for dogs. This orange-fleshed vegetable can boost your dog's immune function to better fight off diseases and infections. Plus it's high fiber content will help regulate your dog's digestive tract.

My Mini Schnauzer loves when I add sweet potatoes to his home cooked meals or when I make his favorite sweet potato chew treats. So that got me thinking...

What would be a healthy treat for my dog that instead of chewy is sweet and crunchy? Aha! How about...

Sweet Potato Chips!

I made a bowl of sweet potato chips the other day and have the recipe for you here. I hope you give it a try and that your Schnauzer enjoys them as much as mine did.


---
Feedback Wanted
Remember we love hearing from you and appreciate the sharing of stories, knowledge and inspiration.

Here's just a few of our most recent submissions that got people talking...

• A Schnauzer Rescue Story

• A Tribute to Charlie

• Funny Valentine Dog Poems submitted by Readers

• Hollywood Pets


---
The Editor's Note


The Schnauzer Scoop is a quarterly ezine to update our readers on dog news, updates to our website, along with alerts on pet food recalls, dog tips, and more.

If a friend emailed this issue to you and you would like to continue receiving our monthly ezine, click here to subscribe to The Schnauzer Scoop.

Until next time... I hope you visit us often here at Schnauzers Rule!

Aroo!

Schnauzers-Rule.com - The most complete online guide to owning a healthy and happy Miniature Schnauzer. Got Schnauzer?

---