Up-to-date info from the doggy world!
---
February 28, 2010
In this Issue
A Doggy Budget
FREEBIES! YES - FREEBIES!
Dog Tales
Pet Loss
March Events
Schnauzer of the Month Contest Winner

and in every issue:

Free Dog eCards
Most PAW-pular Item of the Month
Miniature Schnauzer Rescue Stories
A Schnauzer Tribute
Schnauzer News Dog Blog
Become a Facebook Fan
---
A Doggy Budget
In today's economy, it's more important than ever to have a budget; and that goes for your dog too! But don't worry, your Miniature Schnauzer won't have to sacrifice.
Here are some simple things you can do to save you $$$ when it comes to your dog's care.
Buy big bags of dog food. Be sure and check your dog food bag for its expiration date (should be at least 6 months to a year) and then buy a 40 lb. bag of your Miniature Schnauzer's favorite dog food. It will last a long, long time and costs less!

Another dog food tip: be sure to measure your dog food out so you don't waste food (not to mention feeding your dog too many calories) Check out the new dog calorie counter!

Be on the look out for freebies and coupon offers & internet deals. Be sure to subscribe to our Schnauzer Dog News Blog to get all the latest news, as well as any dog offers, freebies, or coupon deals, we hear about.
Learn to groom your dog at home. If you could learn to groom your Schnauzer at home not only would you save grooming fees, but it will help strengthen the bond between you and your dog.
Make your own dog treats & dog toys. Visit our site pages on how to bake up some yummy dog recipes or create fun dog toys for your Miniature Schnauzer.

And if you have any dog treats or craft projects you make for your Mini Schnauzer, please be sure to share them with us. Click on either links to submit your info or read what other have submitted.

We just want to take a quick moment here and thank all of you who participate on our site and we encourage you to continue to do so. It's one of the things that makes Schnauzers Rule so much fun for all our visitors. Schnauzer owners are the best at sharing their knowledge and information! So a big Arrooo & Thank You!

Consider buying pet insurance. Embrace Pet Insurance & QuickCare Pet Insurance are two top companies worth considering. Having pet insurance can really help out if an unexpected vet visit occurs.
At the end of everyday, remember: your Schnauzer doesn't really care about the latest doggy fashions, fancy collars, or expensive dog toys. Your dog just wants your love and more time spent with you! And that, my Schnauzer loving friends, is FREE!



---
FREE Joint Treats!
If you're going to give your dog a treat, make it a healthy, low calorie treat like Joint Treats®
Joint Treats® is a tasty all-natural pet treat with Glucosamine, Creatine & MSM that helps keep joints healthy and dogs happy. Give them to your dog as a treat, and to provide joint relief or help prevent joint problems.
some restrictions apply: Limit 1 product sample per customer. Limited time only & only while supplies last. Shipping Charges may apply.



---
Dog Tales
Schnauzers Rule But Our Friends Are Cool, too!
You asked for it and here it is! A page on our site just for your friends!
Many of you wrote stating that you had other furry family members you wanted to show off and/or had friends of yours that used our site information but weren't able to post their pet stories or pics because we're all about the Miniature Schnauzer.
So to fix this problem, we've created a place for all of our non-schnauzer friends to strut their stuff. Check it out!
More Great Dog Stories & Pet Tales from Around the World
Now go tell all your pet pals to come create their own website page!
See how great Schnauzers are. Always thinking of our pals. So....
Schnauzers Rule but our Friends are Cool, too!
Arrooo!


---
Pet Loss
Pet Loss - no one can really ease the pain from another human being when it comes to the loss of their beloved furry companion. And unfortunately many of our non-pet friends don't even understand the pain to offer any support.
Since our last newsletter, we had 2 more Tributes submitted. Please take a few moments to visit their pages and comment to the owners who must be grieving terribly. Show some support & love and let them know you understand. Thank you all so much.
---
March Events
March 3 - If Pets Had Thumbs Day - Just what would your Schnauzer do if he/she had thumbs? LOL!
March 18 - Birthday of Sparky the Fire Dog, the Official mascot of the National Fire Protection Association (NFPA)
March 23 - National Puppy Day
---
MOST PAW-PULAR ITEM OF THE MONTH
Looks like we're all starting the year off eating healthy and ensuring we get the proper nutrients!
Dr. Andrew Jones, DVM has been a practicing Veterinarian for almost 20 years. He is a strong advocate of Natural Pet Health Care, and knows that the most important way to heal our pets and prevent disease is through proper nutrition.
He developed Ultimate Canine to give our dogs that extra advantage. Something that will provide them with everything they need to develop stronger immune systems to fight disease, heal sores or stiff joints, and help them live longer, happier lives.


---
Schnauzer of the Month Winner
And the Winner is.......(drumroll pawlease)
Zoey Mei Li
Congratulations to Zoey Mei Li! Check her out on our site's front page! You can also read more about Zoey and post congrats to her, by visiting her page. (Click on the name above)
Thanks to all the pups that entered. Every month the judges have such a hard time choosing just one winner. After all, we're all adorable!
So if you didn't win this month try again. You can send in the same photo or if you have another photo you think is better, send it in. Here's how:
Send your favorite Miniature Schnauzer photo for a chance at winning the title of Schnauzer of the Month along with your Schnauzer's photo featured prominently on the front page of Schnauzers Rule website, for thousands to see an Awww over!
Enter the March Schnauzer of the Month Contest
Once again - Congratulations to our 'Schnauzer of the Month Winner', Zoey Mei Li


---
Mini Schnauzer Calorie Counter
Is Your Schnauzer Eating Too Much? Too Little?
Check out the new Mini Schnauzer Calorie Counter!
Click Here!


---
Personalize your gifts with adorable photos of your Schnauzer! Mousepads, mugs, cards, stick notes and more!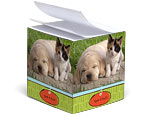 FREE Shipping on all orders over $20. Limited time offer. Use coupon code SHIPFREE20
---
On-Going
1. FREE dog eCards for you to send family and friends.
2. Miniature Schnauzer Rescue Stories: If you've rescued a Miniature Schnauzer please share your story & photos with us!
3. Miniature Schnauzer Tributes: Pay tribute to a loss family member. For they may be gone... but never forgotten
4. Schnauzer News Dog Blog Subscribe to the blog so you never miss a thing! The Blog is the easy way to get all the additions and changes made to Schnauzers-Rule.com along with great dog stories, news breaking dog articles, great coupons and deals on the products you love and so much more!
5.Schnauzers Rule on Facebook For those of you on Facebook - Become a FAN and help spread the word that Schnauzers Rule!
---
The Editor's Note
The Schnauzer Scoop brings you the latest information from the doggy world. Get The Scoop on pet food recalls, yummy dog recipes, Miniature Schnauzer contests, and more!
And if you have any dog-loving friends (even if they don't own Miniature Schnauzers) they will still benefit from all the dog tips, training lessons, dog safety warnings, and dog news. So be sure to forward this email over to them and let them have a sniff around.
If you are receiving The Schnauzer Scoop because a friend forward it to you - You can continue receiving it monthly by subscribing to it here:
Until next month... I hope you visit us at Schnauzers Rule!
Arrooo!
Schnauzers-Rule.com - A complete owner's guide for the Miniature Schnauzer owner and dog enthusiasts alike. Got Schnauzer?
http://www.schnauzers-rule.com

---
---