Dog Product Reviews & Give-Away
Halloween Safety Tips & Costumes
Sweet Potato Dog Chews
Schnauzer Tributes
Schnauzer of the Month Winner
---
Dog Product Reviews
Schnauzers-Rule.com has decided to add a dog product reviews page to our site in hopes to provide our readers with additional information on products they are interested in purchasing for their pets.
We want to encourage you to please share reviews of products you are using, too. It just might help another Mini Schnauzer owner with their dog. The form to fill out is on the Dog Products Review page. And as always, thank you so much for sharing and contributing to our site.
We just completed a product review for the brand-new dog product called the LeashLocket and want to give our readers a chance to win one. So, go read the review and then post a comment on this page for a chance to win:
LeashLocket Retractable Dog Leash Contest
One winner will be chosen at random from the entries received. Entry deadline is Thursday October 6, 2011. So enter today!
and
Good Luck!


---
Halloween Safety & Costumes
Halloween is just about a month away so let's brush up on some holiday safety tips for dogs:
Keep decorations out of your Schnauzer's reach.
Keep your Miniature Schnauzer indoors during the trick-or-treat hours.
Be sure your dog's costume is comfortable and he doesn't mind wearing it.
Make sure your dog is wearing his ID tags.
Never share your Halloween treats with your Mini Schnauzer.
• Read more holiday safety tips for dogs
• Check out pet costumes
• Send friends a free Schnauzer Halloween Ecard
• Share your Schnauzer Halloween photos with us


---
Sweet Potato Dog Chews
Does your Miniature Schnauzer love Sweet Potato Dog Chews? Mine does. And they are packed with vitamins and minerals making them a nutritious treat, too. The only problem....
They're expensive!
So we came up with a real easy way to make our own sweet potato chews. Check it out: Sweet Potato Dog Chew Recipe. Be sure to share the page with your doggie pals so they can enjoy a healthy treat, too. Arrooo!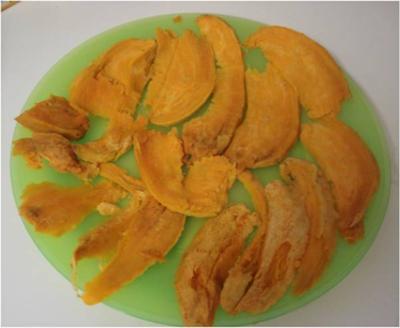 ---
MOST PAW-PULAR ITEM OF THE MONTH
2012 Miniature Schnauzer Calendar featuring our Schnauzer of the Month winners! It's the best Mini Schnauzer Calendar on the market! Check it out:


---
Schnauzer Tributes
Since our last newsletter, two more Tributes were written to honor the lives of beloved companions who crossed Rainbow bridge. Please take a few moments to read these Tributes and post a kind supportive remark to the owners who must miss their Miniature Schnauzers terribly.
---
Schnauzer of the Month Winner
And the Winner is.......(drumroll pawlease)
Alegría
Thanks to all the pups that submitted an entry. Every month the judges have such a hard time choosing just one winner because all Miniature Schnauzers are adorable! So if you didn't win this month try again. Here's how:
Send your favorite Miniature Schnauzer photo for a chance at winning the title of Schnauzer of the Month along with your Schnauzer's photo featured prominently on the front page of Schnauzers Rule website, for thousands to see an awe over!
Enter the Schnauzer of the Month Contest
note: You may submit multiple entries as long as the photos are all different (up to 4 photos per entry). We're looking for the best quality pictures so they can be used in our yearly calendar. Also, if your Miniature Schnauzer is named Schnauzer of the Month, after our calendar is made, he/or she will be part of the following year's calendar.
Good Luck!

---
Be sure to forward this email to some of your pup pals!
And if you have a dog related website or a pup page out there in the World Wide Web be sure to grab a free icon and link to us!


The Editor's Note
The Schnauzer Scoop brings you the latest information from the doggy world. Get The Scoop on pet food recalls, yummy dog recipes, Miniature Schnauzer contests, and more!
And if you have any dog-loving friends forward this email over to them and let them have a sniff around. note: If a friend emailed this copy to you and you would like to continue receiving our monthly ezine, click here to subscribe to The Schnauzer Scoop.

Until next month... I hope you visit us often at Schnauzers Rule!
Arrooo!
Schnauzers-Rule.com - A complete owner's guide for the Miniature Schnauzer owner and dog enthusiasts alike. Got Schnauzer?

---