Up-to-date info from the doggy world!
---
October 1, 2010
In this Issue
Halloween Safety Tips
Halloween Homemade Dog Costumes
Halloween Dog Treats
Schnauzer Tributes: Annie
October Events
Most PAW-pular Item of the Month
Schnauzer of the Month Contest Winner
---
5 Halloween Schnauzer Safety Tips
Schnauzers are naturally curious dogs, so be sure Halloween decorations are not within your Miniature Schnauzers reach. This includes: streamers, candles, electrical cords, jack-o-lanterns, treats and candies, etc... All of which are potential threats to harming your dog and/or destroying your house. Also, be sure if there are children in your home, that they never share their candy with your Miniature Schnauzer or leave out their treat bags somewhere within your Schnauzer's reach.
Don't leave your Miniature Schnauzer outside. With all the trick-or-treaters roaming around it may just be too much stress on your dog. After all, your Schnauzer will see all those approaching as strangers and will want to protect his family and home.
If you are dressing your Schnauzer up in a costume, be sure he is okay and comfortable wearing one. If your Schnauzer shows resistance, please don't force him to put one on.
Be sure your Schnauzer is wearing his collar and I.D. tags. Too many dogs get out on Halloween. Consider blocking the front door area with a baby gate.
If your Schnauzer is extremely stressed out with all the noise, secure him in another room in the house or his crate. Use some music to drown out the noise and many people have had great success using D.A.P
Get even more Holiday Dog Tips


---
5 Homemade Dog Costumes
Embellish an old dog shirt, sweater, or jacket. Recycling an old doggy sweater is an easy way to create a one-of-a-kind costume. Be creative or let the kids use their imaginations to design something really special for your Schnauzer.
Use a pillow case or sheet to make a ghost costume for your Schnauzer. Just cut out holes for the eyes. Or you can add strips of black electrical tape to it and make a prisoner outfit.
Another popular dog costume is the cowboy. You can quickly turn your Schnauzer into a cowboy with a bandana and a black felt doll hat that you can buy at any craft sore.
Baby bibs are another great way to make a fun dog costume. Baby bibs come in so many different themes for all holidays. And they are the perfect size for Miniature Schnauzers.
Recycling the materials from an old child's costume. If you don't have an old costume check out the local thrift store to buy one for cheap.
It really is easy to make your Schnauzer a really great costume. So give it try this weekend. You are only limited by your imagination.
Get even more inspiration, check out these 36 dog costumes.
---
Halloween Dog Treat
Treat your Schnauzer this Halloween by whipping up a batch of these great tasting pumpkin cookies!
Ingredients
1 cup canned pumpkin (pure pumpkin not the pie filling)
1 cup water
4 oz. unsweetened applesauce
1 teaspoon ground cinnamon
1 1/2 cups rolled oats
3 1/2 cups oat flour

Ingredients
Preheat oven to 350 degrees

Mix all ingredients together in a bowl - except the flour. Begin adding the flour a cup at a time until a cookie dough consistency is formed. Roll dough out on a lightly floured surface about until it;s about 1/4 inch thick. Cut into shapes and place on a lightly greased cookie sheet. Bake at 350 degrees for 30 minutes. Let cool completely.
Store cookies in an airtight container in the refrigerator for 2 weeks. Or if you prefer, put them in zip-lock bags and store in the freezer for several months.
---
Schnauzer Tributes
Since our last newsletter, a Tribute was written to honor the life of a beloved companion who crossed Rainbow bridge. Please take a few moments to read this tribute and post a kind supportive remark to the owners who must miss their dog terribly.
We also have a Candle Lighting Page, Pet Loss Poems, & a list of Words of Sympathy & Encouragement you can use when sending a Miniature Schnauzer Sympathy e-card.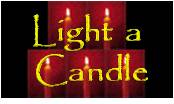 ---
October Events
Adopt a Shelter Dog Month - October 1 thru 31

A month long event to encourage those looking to add a new dog to their family to consider getting one from their local shelter. Adopt a Shelter Dog month helps bring awareness to the millions of dogs looking for forever homes available in local shelters.

National Cat Day - October 29
Halloween - October 31

Be sure to send Schnauzer loving friends & family a free Halloween Schnauzer e-card

---
MOST PAW-PULAR ITEM OF THE MONTH
Use the vet of your choice
Covers genetic and breed specific conditions (like hip dysplasia, cherry eye, or luxating patella)
Covers cancer and chemotherapy treatment
Covers Diagnostic testing and imaging (e.g. X-ray, ultrasound, MRI)
Covers hospitalization & emergency room visits
Embrace Pet Insurance plan also allows you to customize your plan. You choose from different limits, deductibles, co-pays, and options to get a premium that you find affordable.

It costs absolutely nothing to get a quote. Just click here: Embrace Pet Insurance Free Quote and fill out some basic information about your dog.



---
Schnauzer of the Month Winner
And the Winner is.......(drumroll pawlease)
Petey
Congratulations to Petey! Check him out on our home page!
Thanks to all the pups that entered. Every month the judges have such a hard time choosing just one winner. After all, we're all adorable!
So if you didn't win this month try again. You can send in the same photo or if you have another photo you think is better, send it in. Here's how:
Send your favorite Miniature Schnauzer photo for a chance at winning the title of Schnauzer of the Month along with your Schnauzer's photo featured prominently on the front page of Schnauzers Rule website, for thousands to see an Awww over!
Enter the October Schnauzer of the Month Contest
---
Be sure to forward this email to some of your pup pals!
And if you have a dog related website or a pup page out there in the World Wide Web be sure to link to us!

Copy and paste for 'text':


It will look like this:

Everything Miniature Schnauzer - Schnauzers Rule is a complete owner's guide for the Miniature Schnauzer lover and dog enthusiasts. Topics include dog grooming, obedience and trick training, housebreaking, Schnauzer contests, FREE dog eCards, and more! Schnauzers Rule - Got Schnauzer?



Copy and paste for 'banner':




It will look like this:


The most complete Miniature Schnauzer information and care guide online. Schnauzers Rule!



---
On-Going
---
The Editor's Note
The Schnauzer Scoop brings you the latest information from the doggy world. Get The Scoop on pet food recalls, yummy dog recipes, Miniature Schnauzer contests, and more!
And if you have any dog-loving friends (even if they don't own Miniature Schnauzers) they will still benefit from all the dog tips, training lessons, dog safety warnings, and dog news. So be sure to forward this email over to them and let them have a sniff around.
If you are receiving The Schnauzer Scoop because a friend forward it to you - You can continue receiving it monthly by subscribing to it here:
Until next month... I hope you visit us often at Schnauzers Rule!
Arrooo!
Schnauzers-Rule.com - A complete owner's guide for the Miniature Schnauzer owner and dog enthusiasts alike. Got Schnauzer?
http://www.schnauzers-rule.com

---