Up-to-date info from the doggy world!
---
August 27, 2010
In this Issue
New Interactive Website Pages
Important Announcement on Menu Foods
Pet Insurance Month
Schnauzer Tributes: Pepper and Sheree
September Events
Most PAW-pular Item of the Month
Schnauzer of the Month Contest Winner
---
New Interactive Web Pages
We Need Your Expertise, Photos, & Stories
Schnauzers Rule has added several new "interactive pages" to our website and really need your input. We want all our visitors to participate by sharing your information and/or know-how about your Miniature Schnauzer, training methods, doggy recipes, etc…
All you have to do is visit the interactive pages below and fill out the form. It's easy to do and your contributions really add to our site. So be sure to participate. Read and comment on the stories submitted by fellow Schnauzer lovers; Share your expertise by answering questions visitors post on training; Submit a great recipe or craft idea for us all try. With our new interactive pages we all benefit by helping each other.
Find all our interactive links and other fun things to do on Schnauzers Rule
---
Simmons Pet Food to Buy Menu Foods
Although I posted this on our website's blog last week, I thought it too important not to repeat here…….
Simmons Pet Food will acquire Menu Foods
Arkansas-based Simmons Pet Food Inc. has agreed to pay $239-million to acquire Menu Foods Income Fund (MEW.UN-T4.72----%) , a Toronto-area company involved in a massive recall of pet food three years ago.
Simmons Pet Food, based in Arkansas, offers canned pet food products for the value, mainstream, and super-premium segments. Their branded products include Twin Pet, Strongheart, Kitty, Fit & Active and Healthy By Design brand pet foods. These products are found on the shelves of several major retailers as well as regional grocery stores across the United States.
Menu Foods, a leading North American private-label/contract manufacturer of pet food products sold by supermarket retailers, pet specialty retailers and other retail and wholesale outlets, was involved in the massive pet food recall of 2007. Menu Foods recalled at least 60 million cans and pouches of pet food in 2007 due to food being contaminated with melamine, which caused the deaths of countless dogs and cats across the country.
Click here for more info on this story.
---
September is National Pet Insurance Month
Since September is "National Pet Insurance Month", we thought this would be a good time to look at the benefits of having pet health insurance.
It would be great if you only had to visit the vet's office once a year for an annual check-up, but what if the unexpected happens? Have you set aside enough money to get your Schnauzer the proper care? Especially in these tough economic times, if you Miniature Schnauzer should fall ill or become injured, having pet health insurance is the best way to help ensure that you will be able to afford the best veterinary care for your dog and not having to base important care decisions on just what you can afford.
Take a few moments now and get a free quote on-line: 2 Good Pet Insurance Companies to Consider
Quick-Care Pet-Insurance
is committed to eliminate the financial stress associated with your dog's health care needs, through a selection of affordable, easy to understand programs.


Embrace Pet-Insurance is one of the nation's highest-rated pet insurance companies. You can use any Vet, plans cover genetic conditions, actual Vet bill used to calculate refund, tailor plans to fit your budget, and more!
Read More About Pet Insurance
If you plan ahead and insure your Miniature Schnauzer now, while he is still young and healthy, you will always be able to give your dog the medical care he needs without worrying so much about the cost. Take the time now to find out if pet insurance is right for you.
---
Schnauzer Tributes
Since our last newsletter, 2 more Tributes were written to honor the lives of beloved companions who have crossed the bridge. Please take a few moments to read these tributes and post a kind supportive remark to the owners who must miss their dogs terribly.
We have also added a Candle Lighting Page, Pet Loss Poems, & a list of Words of Sympathy & Encouragement you can use when sending a Miniature Schnauzer Sympathy ecard.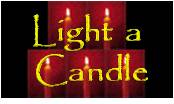 ---
September Events
---
MOST PAW-PULAR ITEM OF THE MONTH
Instead of featuring the most popular item, we wanted you to know about this HUGE SALE that is only being offered for a few days.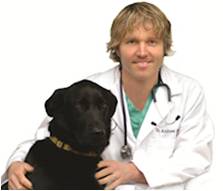 Dr. Jones' Complete Digital Package at 75% OFF!
Veterinary Secrets Revealed (e-Book)
Pet First Aid Secrets: Complete Canine And Feline First Aid Manual (e-Book)
Veterinary Secrets Revealed Walkthrough Video (Presentation Video)
The At-Home Pet Health Exam Video (Demonstration Video)
Acupressure Training Video (Demonstration Video)
Massage Training Video (New Version! - Demonstration Video)
Homeopathy Training Video (Demonstration Video)
Herbal Training Video (Demonstration Video)
Pet CPR Training Video (New Version! - Demonstration Video)
Bonus #1: Allergies in Dogs and Cats Video (Demonstration Video)
Bonus #2: Arthritis Solutions for Dogs and Cats Video (Demonstration Video)
Bonus #3: Cancer in Dogs and Cats Video (Demonstration Video)
Bonus #4: Kidney Disease in Dogs and Cats Video (Demonstration Video)
Bonus #5: Dog And Cat Home Recipes (e-Book)
ACT NOW! This special 75% OFF sale ends at MIDNIGHT on Friday July 31.

---
Schnauzer of the Month Winner
And the Winner is.......(drumroll pawlease)
Roody
Congratulations to Roody! Check him out on our home page!
Thanks to all the pups that entered. Every month the judges have such a hard time choosing just one winner. After all, we're all adorable!
So if you didn't win this month try again. You can send in the same photo or if you have another photo you think is better, send it in. Here's how:
Send your favorite Miniature Schnauzer photo for a chance at winning the title of Schnauzer of the Month along with your Schnauzer's photo featured prominently on the front page of Schnauzers Rule website, for thousands to see an Awww over!
Enter the September Schnauzer of the Month Contest
---
Be sure to forward this email to some of your pup pals!
And if you have a dog related website or a pup page out there in the World Wide Web be sure to link to us!

Copy and paste for 'text':




It will look like this:

Everything Miniature Schnauzer - Schnauzers Rule is a complete owner's guide for the Miniature Schnauzer lover and dog enthusiasts. Topics include dog grooming, obedience and trick training, housebreaking, Schnauzer contests, FREE dog eCards, and more! Schnauzers Rule - Got Schnauzer?



Copy and paste for 'banner':



---
On-Going
---
The Editor's Note
The Schnauzer Scoop brings you the latest information from the doggy world. Get The Scoop on pet food recalls, yummy dog recipes, Miniature Schnauzer contests, and more!
And if you have any dog-loving friends (even if they don't own Miniature Schnauzers) they will still benefit from all the dog tips, training lessons, dog safety warnings, and dog news. So be sure to forward this email over to them and let them have a sniff around.
If you are receiving The Schnauzer Scoop because a friend forward it to you - You can continue receiving it monthly by subscribing to it here:
Until next month... I hope you visit us often at Schnauzers Rule!
Arrooo!
Schnauzers-Rule.com - A complete owner's guide for the Miniature Schnauzer owner and dog enthusiasts alike. Got Schnauzer?
http://www.schnauzers-rule.com

---