Up-to-date info from the doggy world!
---
August 1, 2010
In this Issue
Free web page for Your Schnauzer
Deadly Antifreeze
Man's Best Friend
Schnauzer Tributes: Lucy & Crystal
August Events
Schnauzer of the Month Contest Winner

and in every issue:

Free Dog eCards
Most PAW-pular Item of the Month
Miniature Schnauzer Rescue Stories
A Schnauzer Tribute
Schnauzer News Dog Blog
Become a Facebook Fan
---
Free Schnauzer Web Pages
In our efforts to prove Schnauzers Rule we are asking our visitors to create a free web page for their Miniature Schnauzer.
Just click on this link: Miniature Schnauzer Stories and fill in the form. You can tell us anything you like about your dog and upload up to 4 pics.
Even if you have entered your dog's photo on another page of our site (ie contest, rescue, etc...) we want you to submit a page here too. We want to see as many beautiful Schnauzers from around the world as possible so please help us out. I can't imagine a true lover of Miniature Schnauzers not wanting to show their dog off.
We also have available Pet Tales where you can create a free page for any other type of dog breed or pet you might own.
So create a page for your Mini Schnauzer and send this info to all your animal loving friends so they can make free web pages for their pets too!


---
Deadly Antifreeze
Warning: Rush your Miniature Schnauzer to the vet if he ingests even a small amount of antifreeze.
Antifreeze has too sweet of a taste for dogs to pass up. Did you know as little as a few tablespoons could be lethal for your Miniature Schnauzer?
Consuming as little as 1 tablespoon of antifreeze could cause seizures, kidney failure, and death! Early symptoms of antifreeze poisoning include: lethargy, vomiting, thirst, depression, and stumbling around.
Review our Top 10 Summer Safety Tips to help keep your Schnauzer both safe and cool this Summer!
---
Man's Best Friend
It never ceases to amaze me how much we learn from our dogs. No wonder they are considered Man's Best Friend. Enjoy these Life Lessons from the Dog and take time to read the story of just how the phrase Man's Best Friend came to be.
When loved ones come home, always run to greet them.
Never pass up the opportunity to go for a joyride.
Take naps.
Stretch before rising.
Run, romp, and play daily.
When you're happy, dance around and wag your entire body.
Click here to read all 16 Life Lessons from the Dog
---
Schnauzer Tributes
Since our last newsletter, 2 more Tributes were written to honor the lives of Lucy & Crystal. Please take a few moments to read these tributes and post a kind supportive remark to the owners who must miss their dogs terribly.
A Tribute to Miniature Schnauzer Lucy
We have also added a Candle Lighting Page, Pet Loss Poems, & a list of Words of Sympathy & Encouragement you can use when sending a Miniature Schnauzer Sympathy ecard.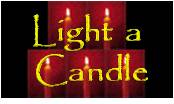 ---
August Events
National Homeless Animal Day – August 21

A day to reflect and remember all the homeless animals that do not find a warm loving home. Support Animal Rescues!

National Dog Day – August 26

Bark Loud, Bark Proud - this day honors dogs for they're loving companionship and all the other work they do to help humans live better lives!

Arroooo!
---
MOST PAW-PULAR ITEM OF THE MONTH

FRONTLINE Plus provides fast and effective treatment control of fleas and ticks. FRONTLINE Plus stops and prevents infestations and kills adult fleas, flea eggs, and flea larvae. Prevents all flea stages from developing. Kills fleas which may cause flea allergy dermatitis. Kills all stages of deer ticks (which may carry Lyme disease), brown dog ticks, American dog ticks, and lone star ticks. Prevents and controls reinfestations.


---
Schnauzer of the Month Winner
And the Winner is.......(drumroll pawlease)
Maverick
Congratulations to Maverick! Check him out on our home page!
Thanks to all the pups that entered. Every month the judges have such a hard time choosing just one winner. After all, we're all adorable!
So if you didn't win this month try again. You can send in the same photo or if you have another photo you think is better, send it in. Here's how:
Send your favorite Miniature Schnauzer photo for a chance at winning the title of Schnauzer of the Month along with your Schnauzer's photo featured prominently on the front page of Schnauzers Rule website, for thousands to see an Awww over!
Enter the August Schnauzer of the Month Contest
---
Be sure to forward this email to some of your pup pals!
And if you have a dog related website or a pup page out there in the World Wide Web be sure to link to us!

Copy and paste for 'text':


It will look like this:

Everything Miniature Schnauzer - Schnauzers Rule is a complete owner's guide for the Miniature Schnauzer lover and dog enthusiasts. Topics include dog grooming, obedience and trick training, housebreaking, Schnauzer contests, FREE dog eCards, and more! Schnauzers Rule - Got Schnauzer?



Copy and paste for 'banner':



---
On-Going
---
The Editor's Note
The Schnauzer Scoop brings you the latest information from the doggy world. Get The Scoop on pet food recalls, yummy dog recipes, Miniature Schnauzer contests, and more!
And if you have any dog-loving friends (even if they don't own Miniature Schnauzers) they will still benefit from all the dog tips, training lessons, dog safety warnings, and dog news. So be sure to forward this email over to them and let them have a sniff around.
If you are receiving The Schnauzer Scoop because a friend forward it to you - You can continue receiving it monthly by subscribing to it here:
Until next month... I hope you visit us often at Schnauzers Rule!
Arrooo!
Schnauzers-Rule.com - A complete owner's guide for the Miniature Schnauzer owner and dog enthusiasts alike. Got Schnauzer?
http://www.schnauzers-rule.com

---
---